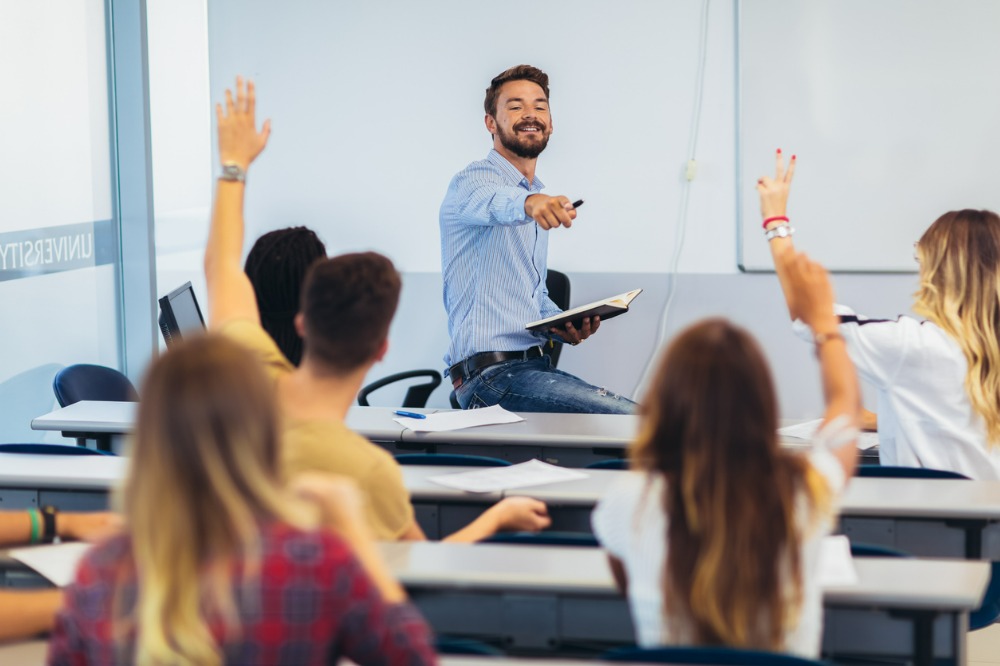 One in six NSW educators are teaching outside their area of expertise, according to confidential documents from the NSW Education Department.
The data, produced from an internal analysis by the Department, was revealed by the Herald last Thursday, October 7, and highlights worsening teacher shortages across the state.
It shows more than 100,000 of the state's secondary students are being taught by someone without expertise in their subject, adding to concerns that student outcomes could take a further hit off the back of the disruptions caused by the COVID-19 pandemic.
Students who are taught by a teacher who is qualified in their subject area are shown to achieve higher scores in their HSC, yet the latest analysis shows 15% of teachers overall working out of field.
To address this, the NSW Government is recruiting high-quality teachers from overseas and interstate as part of its strategy to improve the capacity of the state's teaching workforce. It is expected that NSW will recruit more than 460 of these teachers between 2022-23, and 100 more between 2023-24.
However, the state's peak teachers' union says the move is likely to be too little too late.
NSW Teachers Federation president, Angelo Gavrielatos, said the state's government has spent many years trying to "paper over" the shortages by requiring secondary teachers to deliver subjects that they did not have a university qualification in.
"This is unsustainable and not what children deserve. It impacts on children, and it impacts on teachers through the additional stress and workload they face on a day-to-day basis," Gavrielatos told The Educator.
"It's not just the subjects such as maths and science and it is not just in rural and remote areas. It is across the board. Secret department briefings show the government knows only too well the dire impact of teacher shortages and yet instead of fixing the problems, it has tried to cover them up."
Gavrielatos pointed out that the briefings note: 'Insufficient teacher supply is a critical risk to improved student outcomes, both now and in the future.'
"What is also clear from the department's briefings is that the salaries of teachers have been falling compared to other professions since the 1980s and that is having a direct impact on the attractiveness of the profession," he said.
"At a time when university graduate numbers are plummeting by nearly 30% and student enrolments are rising fast the government must accept its 2.5% wage cap, along with excessive teacher workloads, is severely limiting the attractiveness of teaching."
Gavrielatos said the evidence is clear that lifting salaries will improve the retention of teachers and make the profession more attractive to high achievers.
Australian Secondary Principals' Association (ASPA) president, Andrew Pierpoint, said that while principals' associations have been working with government around this emerging crisis for many years,
"It now appears that in several jurisdictions across our country that the supply of teachers has reached a critical point," Pierpoint told The Educator.
"The driving forces behind this undersupply are quite complex and no single remedy will solve this matter. The lack of teachers also manifests itself in teachers 'teaching out of field' – i.e. teaching subjects that they are not trained for, effecting the subjects offered in the curriculum at high schools and an erosion of public confidence in education."
Pierpoint said some of the driving forces behind this lack of teachers include a reduction in students selecting education when they study at tertiary level after school; a high attrition rate of education students during their tertiary studies; the teaching profession is becoming increasingly complex; and the public perception of education/teachers.
"ASPA believes that a significant change to the selection of potential teachers at education course entry may be one way to alleviate this drift away from teaching," he said.
"Currently a single number [ATAR] is the selection criteria for entry into teaching, however, effective teaching as we know, relies on a set of complex and sophisticated skills around pedagogy and interpersonal relationships."
Pierpont said the idea of a profile of student achievement to be assessed at entry to an education course may be far better at predicting the success.
"This could look factors such as academic performance at school, leadership, and extracurricular involvement to name a few. Currently the Federal Government is reviewing the process of Initial Teacher Education," he said.
"One thing is for sure – that this is a critical conversation, and the solutions are complex."