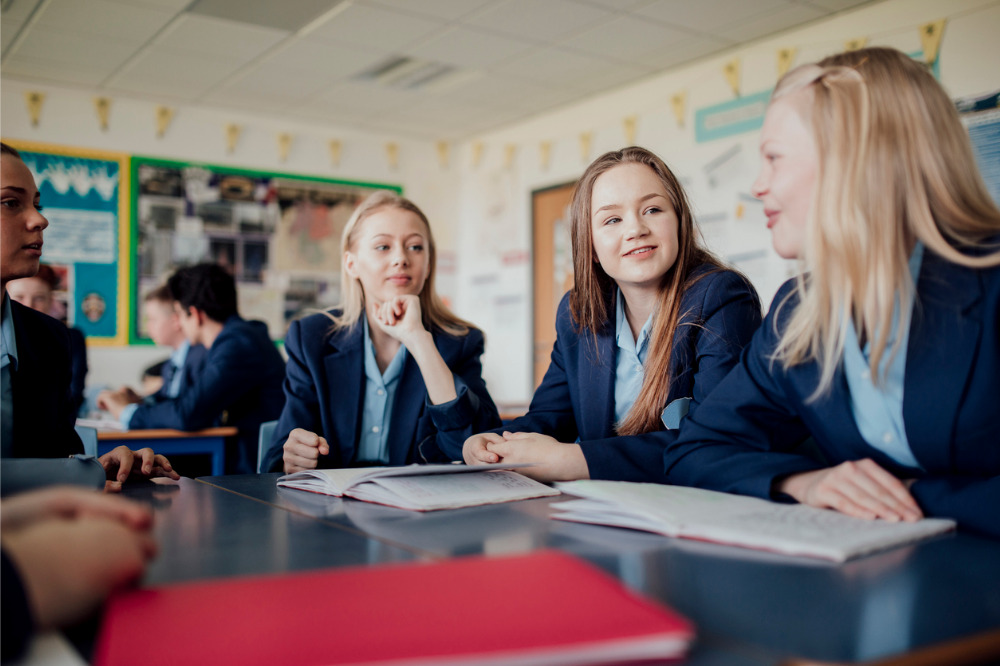 In 2025, parents in the Eastern Suburbs will no longer have an option to send their children to a government single-sex school as Randwick Girls' High and Randwick Boys' High are slated to merge. This is an emotional issue for many who are closely involved and particularly for families wanting what's best for their children's education. But what is best, and does it really have to be an either-or choice?
The decision to merge these two schools leaves families preferring an all-girls option with the choice of only fee-paying non-government girls' schools. There is no state all-girls school available to families in the eastern suburbs and surrounds once Randwick Girls closes. Randwick Girls is already in proximity to co-educational state schools that are below enrolment capacity and can welcome more students. Is it really necessary to close Randwick Girls and establish another co-educational setting when the existing co-ed schools are not at capacity? Strong enrolments at Randwick Girls indicate the value the community places on an all-girls education and the school's favourable reputation in providing academic, social, and wellbeing support to its students.
Australia has just three states, New South Wales, South Australia and Victoria, that provide the option of a government single-sex education for students. Co-education remains the dominant school model in Australia with only 5 per cent of our 9500-plus schools being single-sex of which less than 2 per cent are girls' schools. In NSW, a range of speciality schools such as selective, sport, and creative performing arts high schools exist to cater to the needs of specific students. Single-sex schools can be understood in a similar light, offering a specialised curriculum tailored to the needs of girls. All-girls schools are specialists in uplifting young women — teachers are aware of how to teach to the needs of girls and how to maximise the academic self-concept and wellbeing of students.
It is more often the case that co-ed schooling is thought to be better for boys, and an all-girls' environment better for girls. Advocates of co-education argue that our world and our workplaces are co-ed therefore our schools too should be co-ed. But the reality for girls and women is that our world and workplaces, while mixed gender, are a long way from being gender-equal and the same can be said about co-ed schools.
It's well documented that single-sex schools consistently outperform co-ed schools on academic results. Of course, academic performance is not the sole measure of a good education. Yet the research also tells us that social and emotional wellbeing is lower for girls in co-ed schools than in single-sex schools and girls in co-ed schools experience higher levels of gender bias and stereotyping, sexual harassment and bullying. Study after study tells us that students educated in an all-girls environment are more confident, competitive and willing to take risks. They are more likely to defy gender stereotypes in their subject and career choices.
None of this is to say that girls cannot thrive or be happy in a co-ed environment — many do. Yet one vital thing a girls' school offers, that co-ed schools cannot, is that every aspect of teaching and learning is tailored to girls, every program for wellbeing, healthy development, leadership and learning caters to the needs of girls and this purposefully develops their confidence, empowering them to pursue any direction their talents lead them. And for girls, this inevitably colours their perception of their place in the world and allows them to see what they can be.
Of single-sex schools that have chosen to move to co-education in recent years, the overwhelming majority have been boys' schools that have opened their gates to girls. The traffic in the opposite -direction — girls' schools choosing to bring in boys — is a fraction of that. When we ask why that might be, the answers are not hard to find.
Girls' schools provide a unique environment where girls don't have to compete with boys for leadership positions or their teachers' attention. They thrive in subjects typically dominated by boys, and learn their own worth, beliefs and value without social pressure from boys. Vitally, girls' schools provide a safe space for girls to learn to combat the gender bias and sexism that still exist within universities, workplaces and our broader communities — so that when girls leave school, they feel confident to lead and work alongside males as equals.
The benefits of an all-girls school should be accessible and equitable for all. Do we allow an all-girls education to become a choice only available only to those who can afford it?
Closing Randwick Girls denies families equality, leaving them with the choice of either fee-paying non-government girls' schools or government co-ed schools, and sends a message to girls that their academic, social, and emotional learning is not a priority.
Every girl should have the opportunity to thrive at school and every family, regardless of their means, should have the opportunity to choose the learning environment that is best for their child, whether that is single-sex or co-ed.
Loren Bridge is the Regional Executive Director, Australasia at the International Coalition of Girls' Schools.