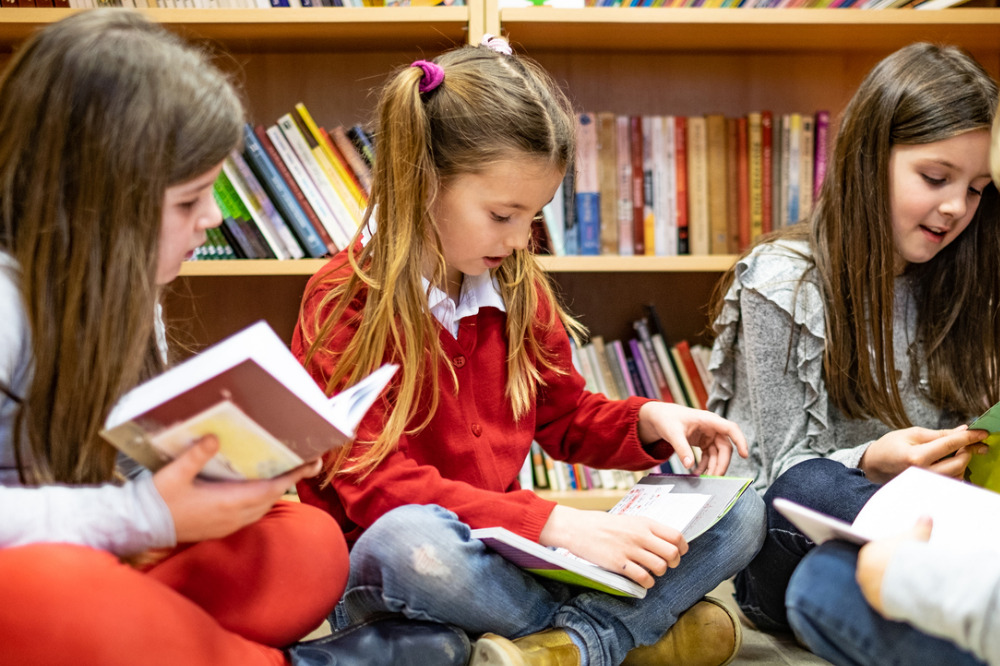 The OECD's recently released 'Education Policy Outlook in Australia' report revealed Australian classrooms rank 70th out of 77 on the 'disciplinary climate index', placing it amongst the least orderly in the world.
However, girls' schools in Australia have bucked this trend, with research showing these environments have less disruptive students and higher academic outcomes.
The 2020 report The Girls School Edge: A comparison of outcomes for girls from single-sex and co-educational schools using PISA data from 2015 and 2018, showed girls' schools have better conditions for learning than their co-ed counterparts.
According to the study, "Single-sex school students are more likely than co-educated girls to report experiencing learning environments in which they are able to fulfill their learning goals due to substantially lower amounts of disruption or distraction."
Among the key findings of the study were that a greater proportion of students attending girls' schools never or almost never experience an English classroom in which they cannot work well compared with girls in co-educational schools (43% to 31%).
Students attending girls' schools also stated they are never or almost never in a science classroom where they cannot work well (41% to 29%). Additionally, girls at single-sex schools are less likely to have to wait for their teacher to quiet the class before teaching (33% to 22%).
What makes the difference?
Researchers found that girls-only classes may help diminish gender stereotypes and expectations and provide a setting where girls feel at ease to express themselves and contribute, resulting in enhanced self-assurance and self-worth.
Another finding was that competition for the teacher's attention tends to be minimised, allowing girls equal access.
Additionally, the nurturing and cooperative atmosphere in girls-only classes may boost motivation and involvement.
Researchers also point to the absence of sexual harassment – more commonly observed in co-ed schools – which may lead to better academic achievement for girls.
Co-ed principals can replicate success of girls' schools
Alliance of Girls' Schools Australasia (AGSA) executive officer Loren Bridge said co-ed schools wanting to emulate the classroom experience of all-girls schools to reduce levels of disruption could create single-sex classes.
"Understanding the factors linked with lower levels of disruptive behaviour in girls' schools is complex, but trust, belonging and respect are key factors," Bridge told The Educator.
"We know that for girls, more so than for boys, it is positive relationships with their teachers that have the strongest association with academic outcomes. Girls' schools are often characterised by the warm, respectful and positive relationships between students and between students and teachers."
Bridge said students who feel like they belong and are valued members of their class and school are more likely to behave well, be engaged and confident learners, and do better academically.
"Girls' school classrooms tend to be calm collaborative spaces with interruptions to teaching time kept to a minimum. Teachers increase levels of student engagement by providing an environment where there is clarity about what students are expected to learn and be able to do," she said.
"There are high expectations of every student's learning along with explicit teaching of skills and content. Individualised attention and pedagogy as required along with timely feedback to guide student learning are all key elements."