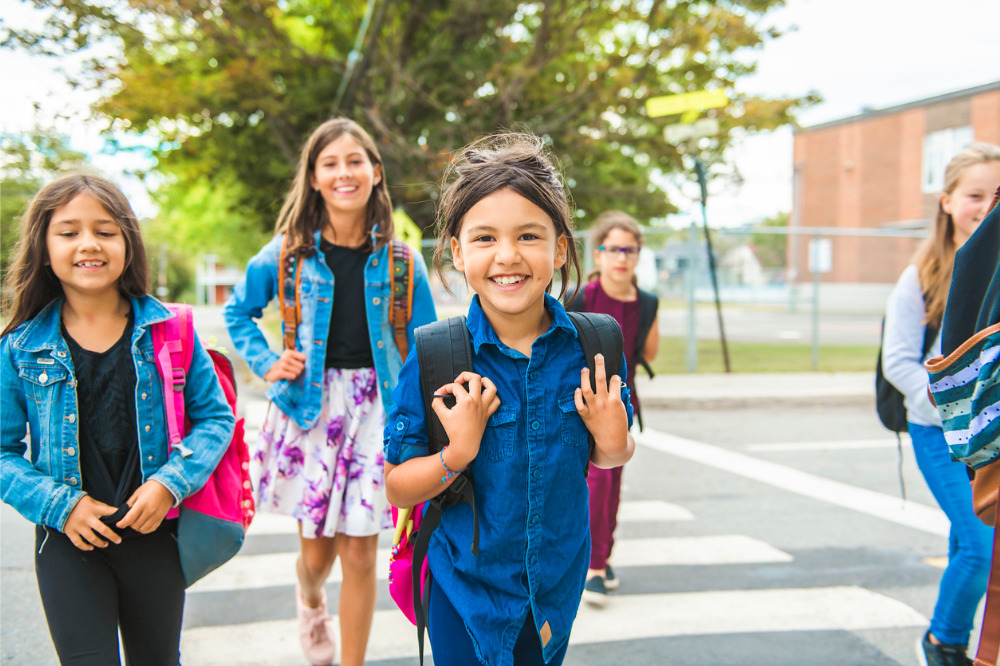 A staggering 96% of girls' schools across NSW increased demand for places in 2023, according to a new survey by Australia's peak body for girls' schools.
While 17% of the schools surveyed were already at full enrolment with no capacity to expand, they reported strong waiting lists for places as parents and students recognise the value-add of an all-girls learning environment.
The survey, conducted by the Alliance of Girls' Schools Australasia (AGSA) included government, independent and Catholic sectors and follows new data from the Australian Bureau of Statistics showing Independent schools recorded a 3.3% rise in student numbers.
So what's driving this shift in enrolments?
When looking at the reasons parents would choose a girls' school, AGSA found that confidence, independence, increased opportunities, sports participation, STEM, safety, and academic performance were cited by Australian parents as the leading benefits.
Growth has been led by a strong interest in girls-only education with some schools reporting growth of more than 11%, and the need to add new classes to accommodate growing demand in 2023.
The figures debunk the myth that demand for single-sex schools in Sydney or regional NSW is declining.
Steve Muller, principal of Mackillop College in Bathurst where enrolments have increased by 18.2% in the last 5 years, compared his experience in government and non-government sectors and across all-boys, all-girls and co-ed schools.
"I have no doubt that the all-girls environment provides the optimum learning experience for girls," Muller said.
"The major benefits are enhanced self-confidence, enhanced leadership and girl-centred opportunities and a more conducive and supportive environment for participation in all aspects of school."
Muller said the all-girls environment enhances student focus in the classroom with minimal behavioural concerns.
"It is a very safe environment both in class and in the playground. In a co-educational environment, more attention is given to male students due largely to their louder presence in the classroom."
Loren Bridge, AGSA executive officer, said the high demand for girls' schools reflected data from Australasian and international research, and was "a clear indication that parents see the lift-up effect a girls' school has on a girl's confidence and self-belief."
"Research consistently finds that girls in girls' schools outperform girls' in co-ed schools on measures of social, emotional and academic wellbeing," Bridge said.
"The outcomes are also in stark contrast to detractors of girls' education who suggest a waning interest in girls' single-sex schooling. It's simply not the case. Parents and girls understand the value and opportunities of an all-girls environment."
Angela Doubleday, mother to two daughters attending Tara Anglican School for Girls in Sydney's west said they chose a girls' school because they wanted their daughters to experience a tailored education program specifically designed to meet the needs and interests of girls.
"We wanted them to be able to take advantage of all opportunities available and to build their confidence in a safe, nurturing and inclusive environment," Doubleday said.
"Being in a girls' school that is open and supportive has allowed them to grow, learn and take risks. They are surrounded by positive role models who inspire them to reach their full potential."
Bridge said another important factor for parents, in choosing a girls' schools, is the absence of boys and gendered learning.
"The lack of gender stereotyping in girls' schools ensures that girls — at least while they are on campus— are able to explore their own identities without the social pressure of boys and are more likely to take subjects or try activities traditionally dominated by boys," she said.
"They also experience less bullying and exposure to sexual comments and harassment."