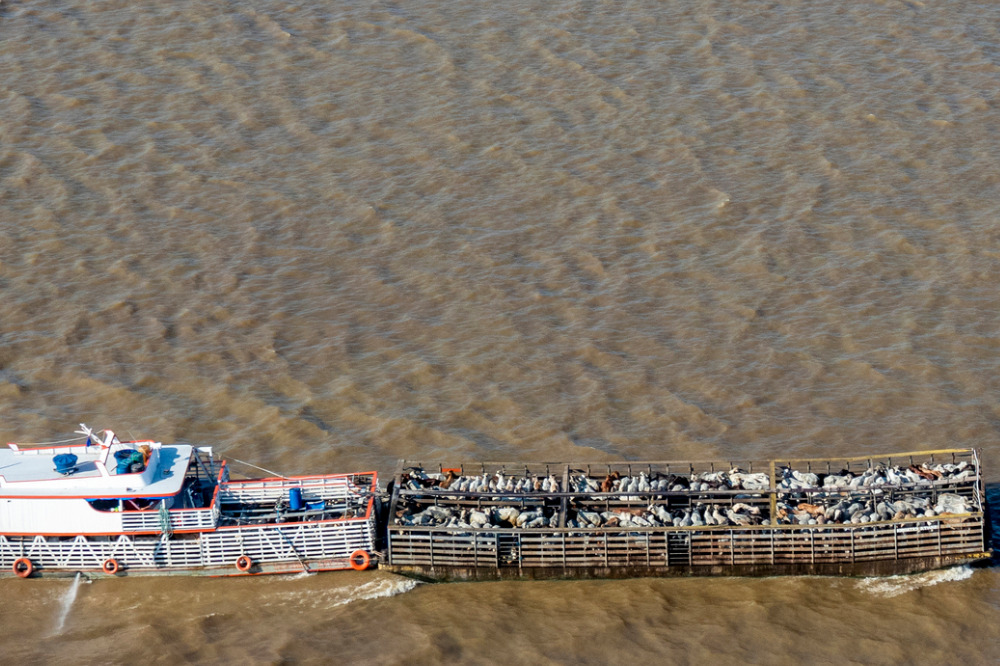 The issue of live animal export has long been an issue that evokes strong emotion, and from a quick glance at the news headlines, it's easy to see why.
Last year, nearly 6,000 cattle drowned after the ship they were travelling in capsized. In 2003, close to 6,000 sheep perished on their way to the Middle East in 2003. Seven years earlier, a staggering 67,000 sheep died were left to die in a blazing ship off the east coast of Africa.
With Australian youth becoming increasingly political, there is growing pressure on schools to ensure the education they provide responds to the top concerns of students, and indeed, the rest of the population who are faced with a complex and uncertain future.
In recent years, tens of thousands of students have skipped school to march alongside protesters calling for action to be taken on environmental issues. However, the majority of the education young people receive on important topics such as climate change, nuclear proliferation and animal protection come from the news media rather than the classroom.
A new partnership hopes to change that.
Animal rights organisation Voiceless has partnered with ed-tech leader Education Perfect to help children think critically about the complexity of the live animal export trade including its regulation, ethics and animal welfare concerns.
The partnership will see Voiceless delivering valuable educational content through the Education Perfect (EP) online learning platform, making it available to all schools across Australia and New Zealand.
The lessons are Australian Curriculum aligned and cross a range of subject areas including Science, Visual Arts, English, Geography and Civics and Citizenship.
Hanna Lucas, Education Program Coordinator, Voiceless, said principals remain paramount in leading the movement to educate high school students about animal protection.
"Young people need to see examples of adults in leadership positions who are willing to go beyond the typical model of education; those who will embrace new ways of discussing challenging and thought-provoking issues such as understanding our relationship with animals," Lucas told The Educator.
"Animal Protection Education [APE] is at the forefront of 21st century learning, providing students with opportunities to discuss and think critically about the scientific, ethical, environmental, social and political questions which arise from such topics".
Lucas said that by encouraging teachers to integrate APE resources, as a whole school initiative, principals are able to "lead from the front" by embracing forward-thinking pedagogy within their schools.
"We know that today's youth are tomorrow's changemakers. APE equips students with the tools they need to ask questions, think critically, and consider what it means to act with kindness and compassion in our ever-changing world".
Sharyn Rix, Head of English, Drama and LOTE at Kempsey High School in NSW, said the flow-on effects of the resources could be significant.
"It is about making well rounded citizens who move out into the world and have the ability to think critically and make responsible decisions," Rix said.
Her sentiments were echoed by a Year 12 student in WA, who has been using the resources.
"There is plenty to learn about live exports and animal treatment and I like that it sparked conversation within my classroom around the issues".
Anna Redmile, Education Perfect Partnerships Director, said the new resources draw on a wide range of sources, including that of industry, which allows students to consider varying points of view on the issue of live animal trade.
"They present facts, statistics and case studies that allow for students to make up their own minds and develop their own opinions on the trade," Redmile told The Educator.
"For example, there is a video which presents an overview of the key welfare issues experienced by animals on live export ships and prompts student reflection with critical thinking questions. Importantly, the lessons provide arguments for and against, and are presented in a non-confronting way".