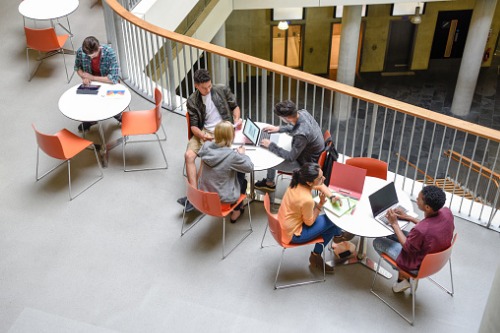 Reports have shown that more than 30% of Australian teachers leave within their first five years in the role, driving a serious teacher shortage in most states and territories across the nation.
To address this, the Victorian Government has announced that more support will be given to graduate teachers starting their careers in the form of a $73.4m pilot program.
The program, to be piloted from next year in primary schools in North Eastern Melbourne, Western Melbourne and Inner Gippsland, will support 700 graduate teachers with 350 to commence in 2021 and 350 to commence in 2022.
Under the initiative, every new graduate teacher participating in the pilot will have an allocated mentor and classroom cover to make sure they have time to meet and complete the new, specialised professional development program to give them the skills they need.
New teams will work directly with schools to help them make the most of the program while graduate teachers in rural and remote areas will get extra help to get to know their community and to build networks with local teachers and other professionals.
In a statement on Wednesday, Victorian Education Minister, James Merlino, said that while starting a new career can be daunting, the new program will make sure new graduate teachers "have all the support they need as they start an exciting new path".
"Teachers play such a crucial role in the development of our kids. It is only right that we give them the right support as they embark on their careers," Merlino said.
"There is more to building the Education State than simply building schools – that is why we're lifting the quality of teaching to make sure that every child gets the education they deserve".
The Australian Education Union, Victorian branch president Meredith Peace said access to additional planning time for graduate teachers, along with dedicated time for a mentor to support them, is "a step in the right direction" to relieve workload for Victoria's newest teachers.
"For a long time we've been telling governments that we need to support new teachers as they step out of university and into our classrooms," Peace said.
"There is a growing trend of teachers leaving the profession after only a couple of years, and with significant enrolment growth in public schools, we need to do everything we can to reverse that trend before schools face widespread teacher shortages".
The union also welcomed the recognition of the important role mentors play for new teachers and supports allocating time which is dedicated to mentor-teacher relationships.
"This time will provide mentors with a greater capacity to work with new teachers and assist with their development," Peace said.
"Experienced teachers really want to support new teachers, but that's difficult when the mentoring, meeting and collaborating is expected to be done on top of a full workload".
Teacher shortage a national issue
According to NSW Secondary Principals' Council president, Craig Petersen, 2020 is a year in which the teacher shortage will become "critical" across Australia.
"It is not unique to NSW, but is also impacting on other schools, both government and non-government, across the nation and also internationally," Petersen told The Educator.
"Working conditions are a key factor, with a recent OECD report indicating that Australian teachers work longer hours both in front of their classes and on administrative tasks than most other nations".
Petersen said the "constant attention on high stakes testing" is also impacting on teacher morale by "focusing on a limited measure of student achievement and reducing the curriculum to teaching to the test".
"This, in turn, tends to result in increased student disengagement and decreased teacher satisfaction," he said.