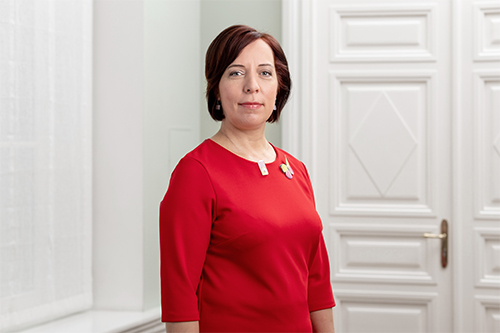 In Australia, the release of the PISA 2018 results was met with a number of varying reactions – most of them negative – from educators and policymakers alike.
Federal Education Minister, Dan Tehan, went so far as to say the country's performance was "very disappointing" and should have "alarm bells ringing".
The report, which measured the performance of more than 600 000 students in 79 countries, found that Australia's 15-year-olds have fallen to meet the OECD average in mathematics skills – for the first time in the assessment's history.
More than 13,000km away, a tiny Baltic republic was celebrating.
When measured against its European counterparts, Estonian students ranked first in all three domains of assessment – topping the continent's PISA table.
Estonia's 15-year-olds rank 1st in reading, science and mathematics in Europe while in the world, Estonia's students rank 5th in reading, 8th in mathematics and 4th in sciences. Estonia also belongs to one of five countries globally where students have demonstrated improved results in two domains.
So, what is Estonia's secret to success?
By learning from other countries' education practices and policies, Estonia has been able to shape a unique path that has made it a top performer.
The PISA results suggest that Estonia's education system is effective and ensures equity. Compared to other countries, there is a large number of students who despite socio-economic disadvantage attain a high level of academic proficiency.
Minister of Education and Research Mailis Reps said her country's "consistently excellent" PISA results show that it has "made right choices in our education policy in this fast-changing world".
"I believe that Estonia's success in PISA test is a combination of different parties. Education has been highly valued historically and our society strongly believes in education," Minister Reps told The Educator.
"It can be said that we are an education nation – a nation that strongly believes the value and need for education in order to succeed in life".
Minister Reps said her country's PISA results also demonstrated that its students "exhibit growth mindset and see that they can improve themselves if they put in effort".
"We are very grateful to our students, teachers, schools and parents – these great PISA results are the direct outcomes of the excellent job done by them," she said.
"The success has been enabled by the universal access to quality education. Our system is based on equity and comprehensive school principle and all students have equal access to education."
Minister Reps said now that Estonia has created a successful and equitable education system "it is now our turn to share our expertise and know-how".
"There is great interest in our success story. We have a story to share with the world. We have established an international brand and concept to introduce Estonia's education," she said.
The brand is called 'Education Nation – for the smartEST people in the world'. Working together gives an opportunity to go further, increase the attractiveness of Estonia and provide better support to Estonian education technology companies".
Minister Reps said the brand helps to share Estonia's know-how, competences, experiences, trainings, smart solutions or products better.
"It will assemble a number of initiatives and undertakings that showcase Estonia's education," she said.
To ensure its school leaders can implement research-based policies that have been shown to work, Estonia promotes a strong culture of autonomy across its education system.
"Our schools and teachers have large autonomy in terms of deciding how to teach, how to hire staff or provide training. Schools have the freedom to shape their own curricula following the guidelines set in the national curricula".