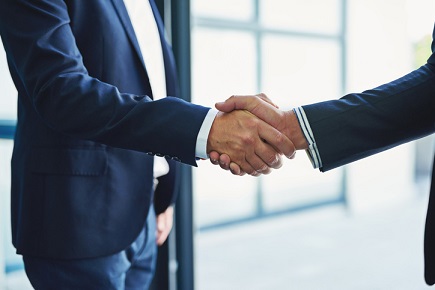 The Department of Education will be merged with the Department of Employment, Skills, Small and Family Business as part of an extraordinary overhaul of Australia's public service announced by Prime Minister Scott Morrison today.
The dramatic consolidation, approved by the Governor-General this morning and due to take effect on February 1 2020, includes clashing the number of government departments from 18 to 14 to "ensure that Australians rely on are delivered more efficiently and effectively".
"Australians should be able to access simple and reliable services, designed around their needs," Morrison said in a statement today.
"Having fewer departments will allow us to bust bureaucratic congestion, improve decision-making and ultimately deliver better services for the Australian people."
The new structure aims to drive greater collaboration on important policy challenges, including better integrating the Government's education and skills agenda and ensuring Australians living in regional areas can access better infrastructure and services.
However, Opposition Leader Anthony Albanese expressed concern over the government's move.
"This is about centralising power," Albanese told reporters today.
"This prime minister has been making cuts to the public service continuously since they were elected in 2013."
Australian Greens Senator and Education Spokesperson, Dr Mehreen Faruqi called the proposed merger of the Department of Education with Skills and Employment a "huge mistake".
"Merging the departments of education and employment is a short-sighted decision that highlights the Government's narrow, neoliberal idea of education," Senator Faruqi said.
"Education is a public good essential to building a socially and economically just society, not just an avenue to employment or profit – it demands a standalone focus."
Senator Faruqi said the existing merger of skills with the employment department has "undermined lifelong education".
"This decision takes us further down this path and is a huge mistake," she said.
"Mergers inevitably result in huge amounts of money wasted on consultants and some new letterheads while nothing is done to properly fund public schools or save TAFE".
Berwick Lodge Primary School principal Henry Grossek, who has been an educator for 50 years, said the amalgamation is "not in the best interests of education" and "devalues one of the most important portfolios that the government has".
"This is a downgrading of the importance of education at a time when Minister Tehan is publicly airing concerns over the lowering of Australia's PISA results," Grossek told The Educator.
"In a government that's working well, a Minister talking to a Minister is a much more reliable communication network than just one Minister talking to many other bureaucrats".
The Educator has contacted the Federal Education Minister, Dan Tehan, for comment.