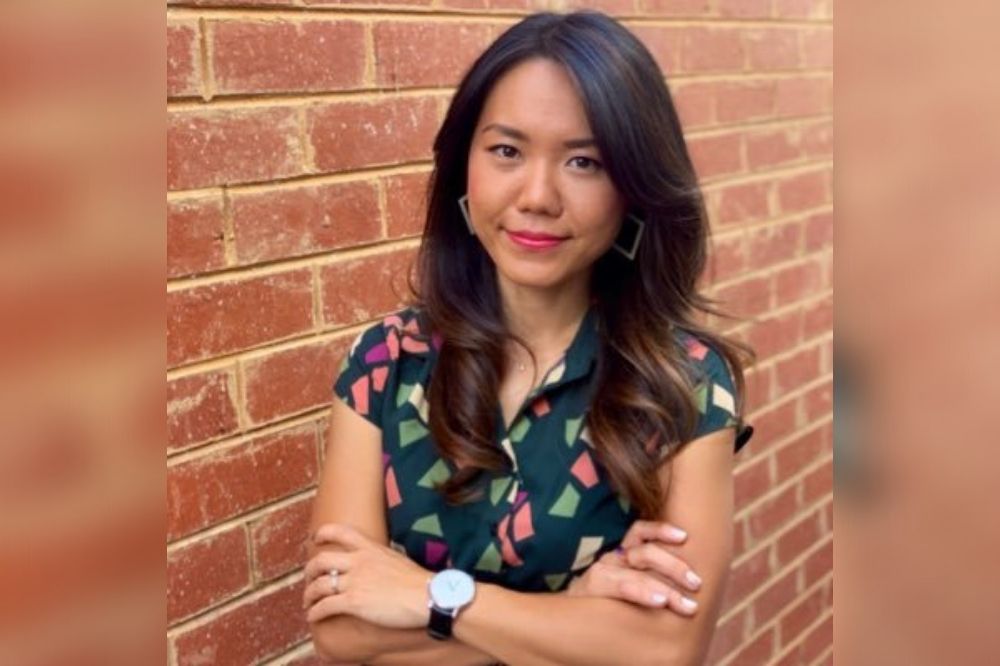 This article was produced in partnership with Deakin University.
Brett Henebery sat down with Associate Professor Chie Adachi, Director, Digital Learning and course director of digital learning leadership at Deakin University, to discuss preparing graduate teachers for a digital future.
While digital learning is an important and growing force in education, its relative 'newness' means that educators are still learning what best practice is for digital learning, and how they can lead and innovate within the digital ecosystem.
Recognising this, Deakin University has launched groundbreaking Digital Learning Leadership (DLL) and Post-Graduate education leadership courses, which allow aspiring teachers and professionals to develop the specialist skills and expert knowledge to lead educational organisations through change.
Associate Professor Chie Adachi, Director, Digital Learning and course director of digital learning leadership at Deakin University, said leading digital learning at educational institutions takes a certain level of vision and partnership.
"The ability to see where the future of education might go is critical, in light of all sorts of technological advancement and geopolitical developments, even during uncertain times," Associate Professor Adachi told The Educator.
"The Industrial Revolution 4.0 has strongly evidenced the change in the world of work; how people work, evolve knowledge and create the future. Research shows clearly that the workforces and work practices of the future are increasingly digital."
Associate Professor Adachi pointed to the growing need for professionals, teachers and leaders who can critically engage with edutech, design, test and evaluate these programs and tools so as to innovate and improve their practice.
"This is why Deakin's DLL courses offer a combination of those theoretical and practical components to guide the development of those skills and knowledge acquisition for our students, who we hope will be the next-generation leaders of this evolving field," she said.
"There is a strong focus and recognition in both degrees that our students are digital learning professionals themselves who come with at least five years of professional experiences in the field of digital education."
Associate Professor Adachi highlighted several significant challenges looming on the digital learning landscape, but said Deakin is well-equipped to face them head on.
"The 'hybridity' in digital learning is going to increase in importance. How will universities meet the demands of students wanting 'flexibility' in their learning? is the key question at the moment," she said.
"Through COVID induced Emergency Remote Learning, students discovered a range of pros and cons of learning online or on-campus. So, we won't be able to simply go back to the way it was pre-COVID."
Associate Professor Adachi said the approach that many universities are taking to respond to this by 'blending' the modes of delivery and teaching strategies – online vs on-campus modes of learning is increasingly blurred in this sense.
"Our DLL courses bring those conversations and latest readings of the field into the classroom. Often students who are working in the digital learning industries bring their own stories of dilemmas, challenges and opportunities to our classroom where we can explore those issues in our discussion," she said.
"I think Deakin's courses are a rich learning environment in that regard – they're where practice meets theory for the benefit of one's learning and growth in professional practice."
Looking ahead, Associate Professor Adachi said Deakin's DLL courses will continue to grow and evolve as the University brings in new knowledge and resources to prepare graduate teachers for the future.
"We'll do this by partnering with our students [i.e., digital learning professionals], who are currently working in the field to tackle the emerging issues, face on, in our discussion, while exploring the latest research through scholarly lens," she said.
"Additionally, our multi-disciplinary DLL course team is constantly evaluating and iterating the course as we deepen our discussion – our learning materials, teaching strategies through student feedback and also emerging literature."
Associate Professor Chie Adachi has worked in Higher Education for 15 years across three countries. In addition to being Director, Digital Learning and course director of digital learning leadership at Deakin University, Associate Professor Adachi is also a sociolinguist, life-long learner and educator.