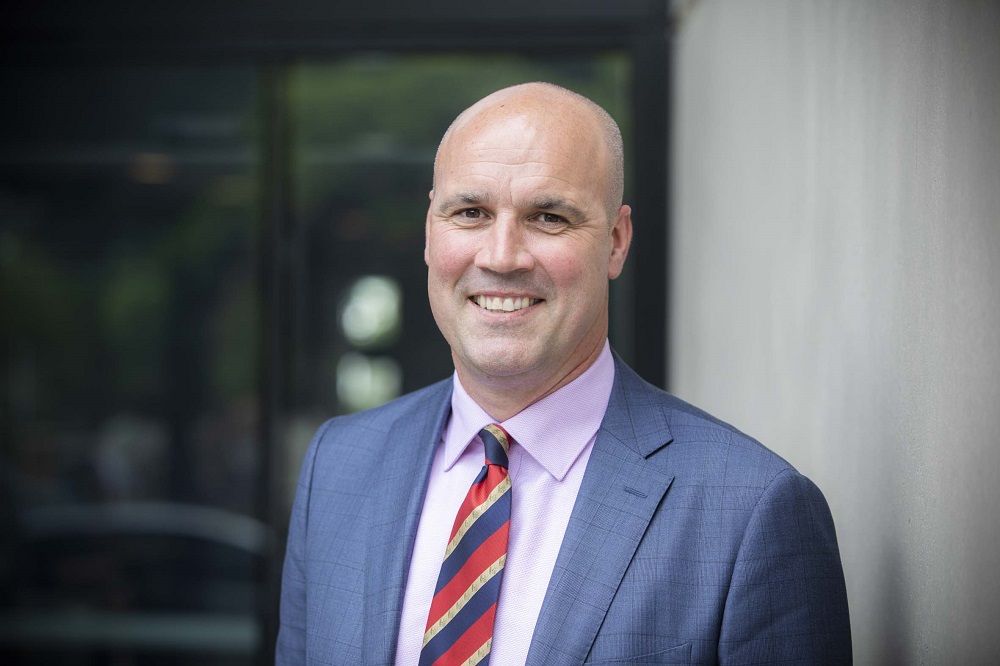 This term, Brighton Grammar commences its third iteration of distance learning, but rather than rolling with the punches, the school is choosing to reimagine how the curriculum is delivered to students.
The school's principal, Ross Featherston, said that while this year has certainly had its fair share of challenges, there have been some key learnings from the experience that have allowed he and his leadership team to chart an exciting path forward.
Featherston said each time that the school has implemented distance learning, it has refined the program each time, based on feedback from staff, students and parents.
"Some key learnings have been that flexible delivery of the curriculum is essential for both student engagement and to maximise learning, and that through formative assessment, we know students are still learning," Featherston told The Educator.
"We've also learned that students require structure to their day in order to establish a routine".
Featherston said the uncertainty and complexity of COVID-19 meant that the school needed to be creative in its thinking.
"This ensured we had the right balance between synchronous and asynchronous lessons, so our students remain motivated and actively learning," he explained.
"We reassured our parents that we didn't expect them to be their son's teacher. Communication was vital and we trusted the process. Our Effective Learner model, which is well known to students and parents, has successfully translated online".
Featherston said the school has highlighted the positives for its Year 12 students, by encouraging them to study at their own pace, revise their work by viewing teacher videos, and by increasing their access to online resources.
"Our collaborative approach to study in Year 12, with the Syndicate program, works well online".
Keeping a finger on the school pulse
The school has also developed extensive online co-curricular programs for all students, including virtual Outdoor Education campouts for boys and parents.
Featherston engages with the school's younger students weekly by reading them a story, taking part in physical challenges or cooking lessons with his family.
"I attend sessions with our Secondary students and meet with them one on one via Zoom, if they require extra support or even just a check in. Parent communications have also been streamlined," he said.
Featherston also records a weekly Headmaster update On the Gate which often features advice for parents from the school's specialist staff.
"We have supported parents through instructional webinars, videos on learning practices, online Q&A sessions and virtual social events," he said.
"We moved to an online platform for my regular Headmaster School Tours. I hosted a Virtual Open Day in August and this month we are launching Live from the Headmaster's Desk, a series of live Q&A sessions for prospective parents".
Adjusting to a new normal
Featherston said there is no doubt that teaching and learning "will take a new angle" in the year ahead.
"This something we are continuing to develop and refine," he said.
"We expect that we will need to be prepared to operate in a hybrid learning environment where a combination of distance learning and on-site learning will take place for students across the school".
Featherston said the school aims to integrate the best of both learning experiences through its teaching staff who have delivered content in creative and engaging ways via new digital tools balanced with face-to-face learning to ensure strong student engagement and continued motivation.
"What will be a vital in our approach as we return to on-site learning is to re-establish opportunities for social contact," he said.
Featherston said that "recreating human connection is something that a screen will never be able to replace", adding that the school is eagerly awaiting the decision for what Term 4 might look like for Victorian schools.
"While we are focused on the here and now, we continue to always keep one eye on the future," he said.
"As our School motto says, Meliora Sequamur – let's pursue better things".