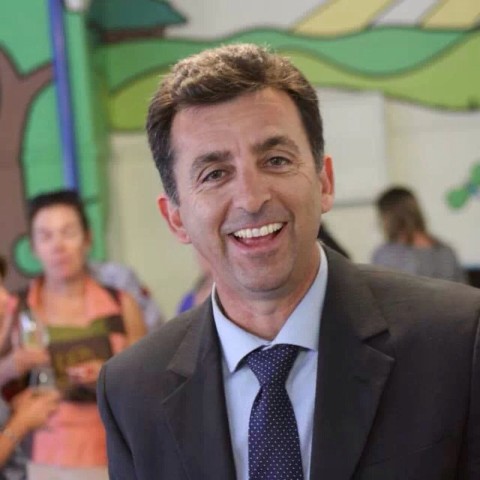 One principal in Western Australia is taking record-breaking lengths to encourage students to embrace the joy of reading.
Sinan Kerimofski, principal of Independent Public School, Vasse Primary School, will soon be attempting a Guinness World Records title for Largest gathering of people dressed as Dr Suess characters.
The attempt will involve students, teachers and support crew dressed as Thing 1, Thing 2 and other Dr. Suess characters.
Sinan, who is also the national director and WA president of the Australian Council for Educational Leaders (ACEL), says the attempt will create "a sense of belonging for every student and achievement as a whole school".
"At Vasse Primary School we are always seeking ways to bring the school community together to create a sense of belonging and connectedness," Sinan told The Educator.
"We felt that the opportunity to combine the promotion of reading and setting a Guinness World Records title is a great challenge and the perfect way to bring the community together."
Sinan said that attempting a Guinness World Records title is "a unique and fun" way to amplify the school's message of the importance of reading.
"It's a great way to attract audiences who might normally glance over an article about a school and by adding Guinness World Records it become more inclusive and relatable for everyone," Sinan said.
Sinan pointed out that the research and commentary around literacy levels in Australia has been well documented in that schools need to continue working hard to maintain standards in comparisons to other OECD countries.
"While our students score well at the National Minimum standard for Reading, we are always seeking ways to encourage and engage students in the joy of reading," he said.
The advice Sinan gives to parents is to read to their children "from birth every day at every opportunity".
"When students are immersed in an environment of reading they develop an interest and a love for reading. The habit of reading is hard wired in the children from a very young age," he said.
Sinan said advances in neuroscience show strong evidence that brain development is more advanced with children that have been read from a very young age.
As for how schools can improve literacy outcomes for their students, Sinan said that now only principals but all staff need to play an active role in promoting reading among students.
"At Vasse Primary if students read every school night in the term they are rewarded with a sausage sizzle lunch cooked by the principal. Last term I cooked 550 sausages. It's just another way of acknowledging that reading is important and also fun," he said.
"During National Simultaneous story time we had a whole school story read out over the school PA system."
Sinan said the school has also put together a 'whole school' book, titled 'Where is Mr K?' using Google Docs which was then read out over the PA again to the whole school.
"Having the whole school involved with everyone on board from the Principal right through to the students themselves shows a very clear message that reading is vital for life-long learning," he said.