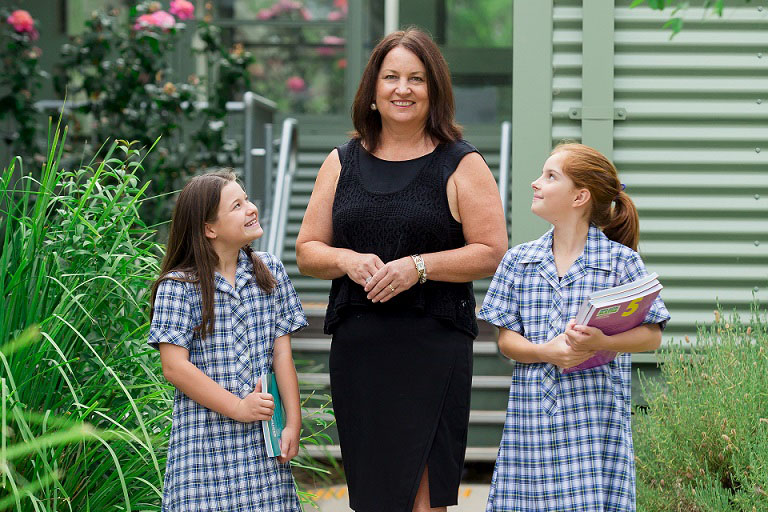 On November 26, Victorian principal Donna Wright, reached a major milestone in her career when she was named the Australian School Principal of the Year at the Australian Education Awards 2020.
Wright, who has headed up Bandiana Primary School in Victoria for the last 13 years, has also been the recipient of the Victorian Principals Award, which she won in 2019, and a finalist in the Victorian Award Provision for High Performing Students in 2020.
Underpinning Wright's educational philosophy is that all children must be taught to be the best possible version of themselves.
Her staff empower children by instilling in them a strong sense of self-advocacy, empathy and resilience. In turn, staff are supported do achieve this through mentoring and rigorous professional learning plans.
Indeed, this culture of personal growth and empowerment have seen trust levels reach 98% NAPLAN results climb on a consistent basis and enrolment numbers exceed capacity. Perhaps unsurprisingly, absenteeism is well below the state benchmark.
"As a principal, I articulate that the work of educators is to ensure future generations are successful in the modern world," Wright told The Educator.
"With school closures, online learning, educational, and world disarray, 2020 has taught me that we must be stoic, resilient, and empathetic".
Wright said this year has also shown that principals have to work collaboratively to secure the social and economic future of their communities.
"Our schools are an integral part of the lives of children and this year has reinforced how important it is to be optimistic to protect their dreams," she said.
"Successful schools are critical in the development of successful individuals, families, and societies. I thank every education worker for their participation in this important role".
Wright said that as education adapts to the new normal, her school has been making significant teaching and learning advances using technology.
"We are more able to provide opportunities to engage with education remotely and we can collaborate more effectively from afar," she said.
"This work has been revolutionary in mainstream primary education. However, we haven't forgotten that the essence of education is made through face-to-face connections and the development of a child's social and emotional skills".
Wright said children must have a sense of place and parents need to be engaged to achieve optimal learning results.
"With these conditions in place, we can grow our students' academic talents which will lead to a greater innovative and successful nation".