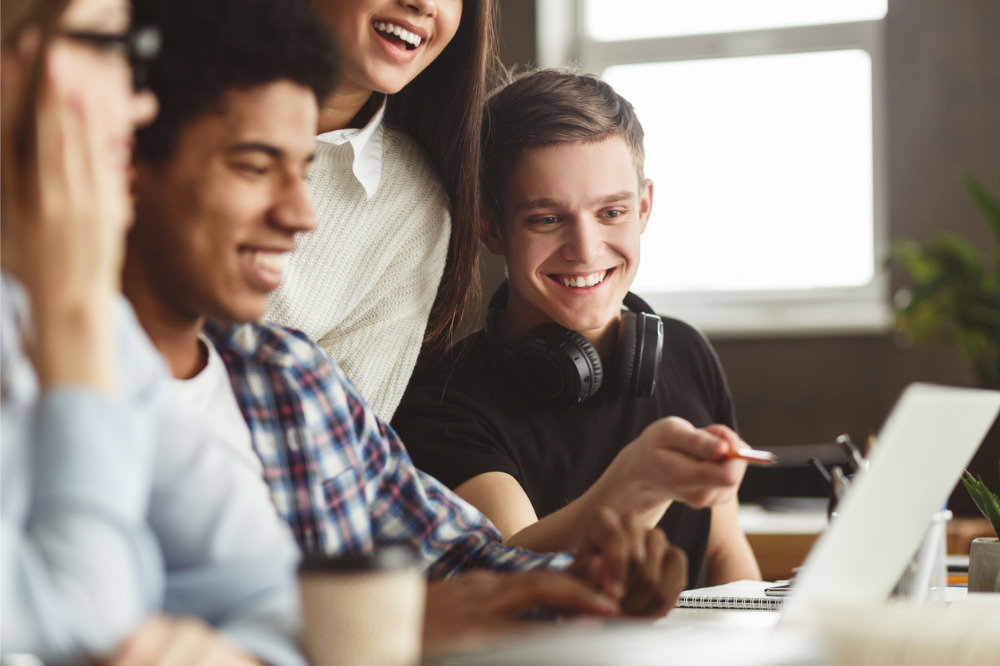 From sporadic school lockdowns to the subsequent shift to remote learning, 2020 hasn't been the easiest year to keep co-curricular programs running smoothly.
This has been particularly troubling for many educators as co-curricular activities play an important role in students' self-development and connectedness.
However, some schools looked at COVID-19 as an opportunity to get creative in the way they delivered these programs.
One such school was St Andrew's Anglican College (SAAC), where staff spent time during the Term 1 break developing a range of additional opportunities for students to join and collaborate online.
Although impossible to replicate the College's extensive regular co-curricular programs exactly, almost all students participated in at least one co-curricular opportunity at a time.
Beginning with a virtual cross country, the first range of activities were released to students from Prep to Year 12, with more planned as Term 2 continued.
As of May, more than 400 students had taken up the Virtual Cross Country Challenge, logging more than 2,300km using apps like the Nike Run app or similar, and earning House points similarly to the annual school event.
As the government-imposed social distancing restrictions were gradually lifted and face-to-face interactions resumed, the College powered ahead with its vast range of co-curricular offers, building on the success of its online experiment.
In addition to dynamic Sport, Music & Arts programs, the College offers a wide range of activities including a 'Tournament of the Minds', a Make-It Space, Eco Warriors and Eco Saints programs and a Design Tech Masterclass.
Last week, the College's success was won Best Co-Curricular Program at the Australian Education Awards 2020.
The award recognises the most outstanding co-curricular program or initiative developed by a school in Australia, including special needs support programs.
Tim Barrett, Head of College Ministry and Director at St Andrew's Institute of Learning (SAIL), said the school's program stands out because of its focus on building students' personal capacity in the areas of cultural intelligence, cross-cultural communication and ethical decision making.
"We believe that in a world that is increasingly interdependent, growing, and measuring the skills needed to function effectively in culturally diverse situations is incredibly important," Barrett told The Educator.
"This approach forms a key part of our strategic intent that seeks to ensure the holistic development of our students".
Barrett said the cancellation of many of SAAC's service and experimental learning trips due to COVID-19 was challenging as limited the school's communication with its partner schools to Zoom calls and increasing the focus on local opportunities.
"What we can attest to is that 2020 gave us many examples of cultural intelligence in action and, unfortunately, many instances when it was obviously lacking," he said.
"We were able to draw on world events and help the students to observe, discuss, reflect and articulate how their global perspectives changed as a result".
Barrett said SAAC is now drawing from the massive trove of feedback collated during the pandemic to improve teaching and learning in the year ahead.
"The College gathered a host of data from post-remote-learning surveys that were taken by students and parents," he said.
"This data reminded us of the importance of growing personal capacity, especially in the areas of resilience and self-regulation, and the benefits of student voice and choice".
Barrett said the College will be incorporating these aspects in its 2021 co-curricular programs so that it can continue to improve programs for students.
"Despite the uncertainty that still exists around next year, we will maintain our desire to provide co-curricular opportunities that develop well-rounded students who are equipped with the skills and capabilities necessary to face whatever the future may bring".