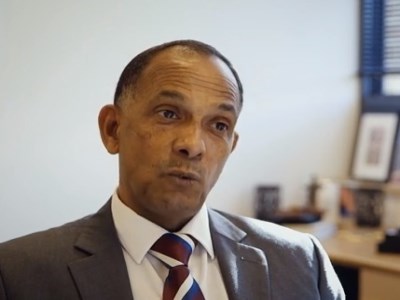 Last week, Mark DeVries became the newly appointed principal of Santa Sophia Catholic College, located in Box Hill, Sydney.
In many ways, his appointment was like any other in which a school leader accepts a new opportunity to build a culture and drive the best teaching and learning outcomes possible.
However, one thing stands out as unique: the school is being built entirely from scratch.
Santa Sophia is expected to open in 2020 with the capacity for 2,000 students and 150 staff. Intake begins in 2018, and already DeVries is selecting what he hopes will be a dream team of teachers, executives and ICT staff.
The school's opening hours will be from 6am to 6pm – a decision DeVries says recognises the large demographic of working families, many of whom commute as far as the Sydney CBD on a daily basis.
DeVries said his 30 years of experience in Catholic education spans five schools and encompasses almost all roles that school can offer, but little compares to being able to bring his vision for great teaching and learning to life on a blank canvas.
A clean slate for an exciting vision
He said that in the last three years of his career, he taught at the Catholic Learning Community of St John XXIII in Stanhope Gardens, which he said had "wonderful contemporary learning spaces".
However, after some time he realised that the pedagogy was not working as well as it could be.
When DeVries took on the role as director of pedagogy and learning at the school, he began to see significant changes over a relatively short period of time under his leadership of that department.
"This was a catalyst for me to think about how I could lead change at a new school that was starting from scratch, so when I heard about the opening of Santa Sophia, I realised that this was an opportunity that I couldn't pass up," DeVries told The Educator.
"You imagine all the possibilities, and it's very exciting. We know that the way kids learn is changing, and I know first-hand how innovations in teaching and learning, such as the use of technology, have been wonderful tools to improve how learning happens in the classroom."
Empowering students
DeVries said that he'll be transferring the successful practices used at his previous school – such as promoting flexible teaching and student 'voice and choice' – to Santa Sophia.
"Student agency is critical. For far too long we've expected kids to be interested in their learning, but we haven't given them an interest," he said.
"Giving students an opportunity to give feedback to teachers through surveys and giving them greater choice in subject selection. This includes how they demonstrate their knowledge and understanding of outcomes to formative assessments."
DeVries said an example could be seen in the design of Santa Sophia's non-traditional learning spaces which will allow students to learn collaboratively in presentation booths and agile learning spaces.
"The design of these learning spaces really facilitates that student-centred approach," he said.
Building the capacity of teachers
DeVries said his perception of what constitutes a good school is "a place where excellent teaching and learning resides".
"My mantra has always been about trying to build the capacity of teachers, because if you have teachers with good capacity, this translates into good learning," he said.
"Your teachers are your best resource. If you give them the freedom to try different things and take risks, it will pay off."
DeVries said that a couple of weeks ago, he held a meeting with parents in which he told them that while it's good news that Australians are living longer, it also means people are going to be working longer – a fact that presents unique challenges.
"The jobs we produce are changing, and this means that the skillsets required for those jobs will be different to what they are right now. So principals have an imperative to give kids the best future workplace skills while they're still at school," he said.
"Another major challenge that I see on the horizon is growing parents' understanding, because the reality for parents is that their experience of schooling was radically different to what today's school experience is."
He said he expect that much of his time in the first few years of leading the new school will be to have frequent parents' forums,
"These will aim to explain and unpack to parents how learning is going to be different – and more importantly – how they can access what their kids are learning at school through the use of technology," he said.