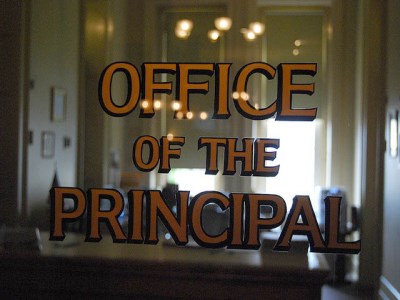 One principal is upgrading his school's phone system in an effort to help nab hoaxers calling in bomb threats.
The move follows a string of threatening phone calls made to schools around the country which led to subsequent police operations and thousands of students being evacuated.
One of those calls – made to
Berwick Lodge Primary School
– was traced to Nossal High School, located in Berwick, Victoria, it was
claimed
. Had that call been monitored, efforts to identify the perpetrator might have been successful.
As a result, Berwick Lodge Primary School's principal,
Henry Grossek
, told
The Educator
his school's phone system will now be upgraded so that all calls are recorded. However, he added the decision would not be "bullet-proof protection" against future hoax calls.
"Recording phone calls is not a bullet-proof protection against future hoax calls – and certainly not computer generated or automated hoax calls," he said.
"For live phone calls it will provide voice detection which may be of added assistance to the police when investigating the call. It also provides an accurate transcript of the call."
Grossek said what appears to have happened in the current spate of hoax calls is that those responsible have hacked into random phone systems and used those organisations phone numbers to camouflage the source.
"My advice to schools that have voicemail facilities in their phone system is to ensure they have changed the default password on their phone system - the default passwords are mostly either
1234
or
1111
," he said.
"Hackers, by using a laptop computer and modem, can hack into phone systems and by accessing the voicemail [made easier if schools haven't changed the default password] then have control of your phone system."
While this might not prevent hoax calls, Grossek said it will eliminate the risk of such calls being traced back to specific schools with the consequent distress that has been caused at Nossal High School.
HAVE YOUR SAY
: What action is your school taking in light of the recent hoax bomb threats?