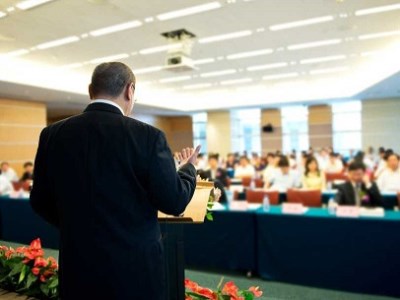 NSW principals say they will accept nothing short of the full implementation of Gonski funding as the State Government defends its position on school funding.
NSW Premier, Mike Baird, is being urged to maintain his stance that the state's six year Gonski funding agreement be honoured in full, amid reports that state and territory leaders are close to reaching an interim agreement with the Prime Minister on health and education funding.
NSW Secondary Principals Council
(NSWSPC) president,
Lila Mularczyk
, told
The Educator
that principals are lacking certainty regarding the continuity of school funding past 2018, when the current Federal commitment expires.
"Principals, school leaders and communities will absolutely not accept a compromise on any of the Gonski recommendations," Mularczyk said.
"We need certainty and full funding to meet the needs of all students in all schools."
Mularczyk's comments follow confirmation last week by Premier Baird that he had sent a proposal to Prime Minister,
Malcolm Turnbull
, that Federal health and education be combined as part of a $7bn package.
"We are not asking them to spend money they don't have. You have to be reasonable in what you are proposing," Baird told reporters at Casula High School.
"There are difficult decisions to be made in terms of the ongoing sustainability of the federal budget."
The
NSW Teachers Federation
(NSWTF), NSWSPC and the NSW Primary Principals' Association (NSWPPA) penned a joint letter to Baird calling for him to abandon compromises.
"Premier Baird must reject the temptation to help out a Prime Minister in electoral trouble who is clearly seeking to shut down Gonski as a public issue ahead of the federal election, just as his predecessor, Tony Abbott, attempted before the last election," it said.
"The students and parents of NSW deserve full Gonski funding and strongly support that outcome. As educators, we call on the premier to hold the line and not capitulate to an inferior outcome that would see programs shut down and resources lost."
The
Australian Education Union
(AEU) is spending $2m on an advertising campaign to pressure the Federal Government to match Labor's $4.5bn school funding
pledge
.
The ads, which began on Sunday, are being backed up by a broader print and digital campaign.
Mularczyk hoped the campaign would highlight the "high stakes" of Gonski funding's continuity leading up to this year's Federal election.
"Anything that raises Gonski in the public conscience is an important strategy. It's important for parents and voters to understand what's at stake – and what's at stake is every child's education," she said.
NSW schools stand to lose about $1.27bn if the final two years of Gonski funding are scrapped.