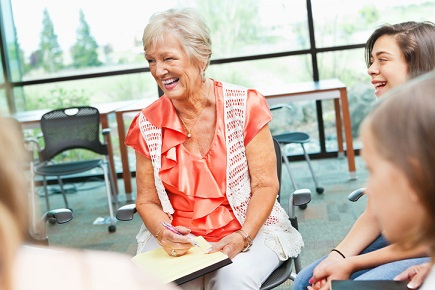 On January 26, Catholic Education Diocese of Parramatta executive director, Greg Whitby, was recognised in the Australia Day Honours list with his appointment as a Member in the General Division of the Order of Australia (AM).
The award recognises Whitby's outstanding contribution to education. Since 2006, he has led a system of 80 Catholic schools in Western Sydney and the Blue Mountains.
Following his acceptance of the Australia Day award, Whitby pointed to the selfless nature of the teaching profession by saying: "no one goes into education to achieve accolades".
"I've always had a strong commitment to improve the lives of young people through education and believe the award affirms the work I've been doing in Catholic education over 40 years," Whitby told
The Educator
.
"The award also recognises the people I've worked with who have been committed to quality learning and teaching. In that sense, I'm most grateful for the honour."
Despite the tensions between the Federal Government and the Catholic and public education sectors over school funding and equity, Whitby said "there has never been a better time to be involved in education than now".
"We have great resources available, well-trained teachers and an outstanding theory and practice base," Whitby said.
"There is still the challenge of equity in our education systems but by any measure, Australia is well positioned to meet the changing nature of the world in which we live."
'Principals must rethink their role'
In August, Whitby was recognised as
the best educator in NSW
for his outstanding contributions to the state's education system.
He is credited for having improved student outcomes across both public and private education in NSW for more than 40 years, reshaping the educational narrative along the way.
One example of this has been Whitby's instrumental support of a revolutionary new model that recognises the 24/7 nature of modern schooling as more working parents move into the city suburbs.
"Our simple focus is on learning. Everybody is a learner, and everybody is connected. And that means students, teachers, parents, school leaders, regulators, service providers – in fact, anyone involved in the enterprise of education," Whitby said.
"Learning is about changing – you can't learn without changing, and you learn the work by doing the work. If we're all learners, we're all changing. If you accept this you simply can't do the same thing year in and year out and be doing a good job."
With the rapid change of the education landscape, Whitby sees the need for school leaders to rethink their role.
"Leading any successful organisation requires vision and collaboration. It is a collective responsibility that requires principals to be expert at supporting the work and learning of teachers," Whitby said.
"Principals need to be able to let go of the procedural and administrative side of schooling and focus on the central challenge which is how to ensure every child achieves successful outcomes."
Related stories:
NSW best educator named
Expert explains how our schools could do better
Should schools extend their operating hours?