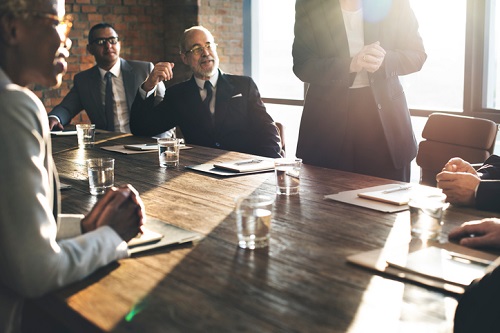 On Thursday, South Australian State School Leaders Association (SASSLA) released its Leadership Policy Paper, which outlined several major challenges facing the state's public education system.
According to the paper, the education system risks losing quality leaders unless "systemic changes" are made to the way principals are supported in their role.
Below, The Educator speaks with SASSLA chief executive, Phil O'Loughlin, to find out more.
TE: The paper talks about the risks involved with failing to attract and retain high quality candidates for leadership roles. How serious is this shortage in South Australian state schools?
PO: The problem of attracting high quality applicants is most acute in the secondary sector with a number of major metropolitan and country secondary schools having vacant positions advertised multiple times before an appointment is made. In the primary sector we are starting to see a similar trend emerging evidenced just recently by the re-advertisement of a major inner-city primary school. In rural and remote schools the problems are particularly difficult with very low number of applicants and more reliance on applicants with limited or no prior leadership experience. The Department of Education has started to advertise nationally for some principal positions which suggests that competition for quality applicants is moving to a national market. The development of a national market will challenge more traditional industrial approaches to pay and conditions.
TE: The paper refers to the need for "professional development strategies owned by the education profession". Can you please elaborate on what this recommendation might look like if implemented in its ideal form?
PO: Consistent feedback from our members is that leadership development programs must be relevant to the context and challenges of school leadership roles. Off the shelf packages and generic programs usually fall short in developing the applied skills and capabilities needed in leadership roles. Greater value can be gained from programs where leaders and aspirant leaders are actively involved in identifying learning needs and in program design and delivery. A critical element of a leadership development strategy is adequate provision of time and resources to support quality learning.
TE: The latest principal health and well-being survey shows that SA has been one of most proactive states when it comes to supporting principals. What level of progress do you expect to see for SA principals in the next report?
PO: The report's author, associate professor Philip Riley, made reference to the financial allowance made available to principals as a discretionary allowance to support them in their work that flowed from the 2016 Enterprise Agreement. This initiative demonstrated a willingness of the Department and the government of the day to recognise and support the work of principals. The SASSLA policy paper opens up a new area of discussion and enquiry on moderating the impacts and effects of the ever increasing accountability systems and "red tape" principals deal with daily. We believe that the time has come where a more open and sustained approach to tackling the big issues associated with school management and decision making management and workload demands on school leaders is urgently needed.