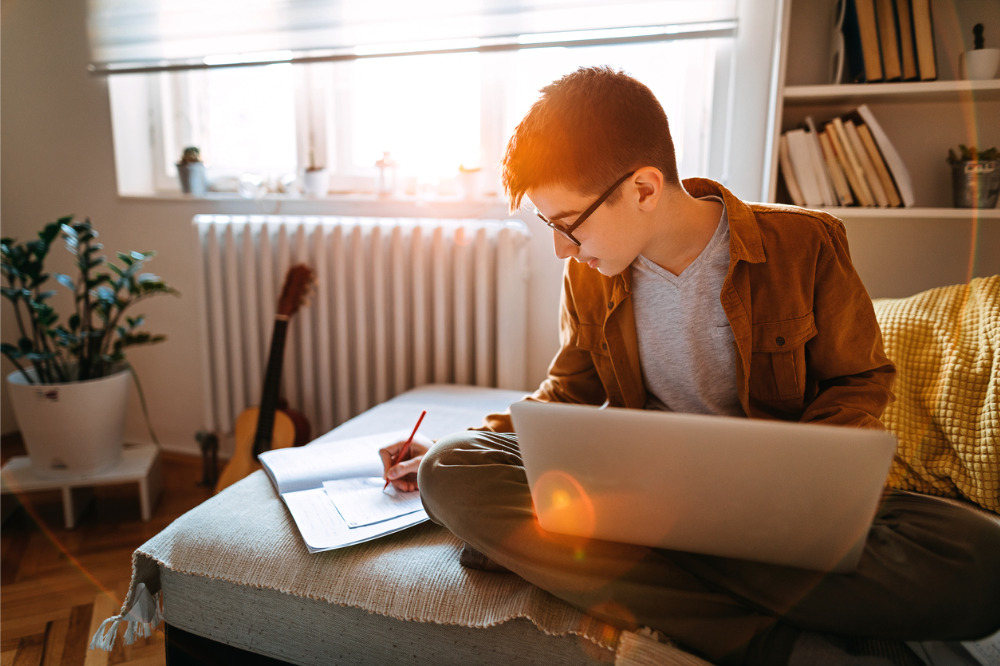 A ground-breaking new program is connecting students from years 8-10 with real-world businesses facing real-world problems.
The national Business Innovation Challenge (BIC) sees students effectively act as high-powered consultants in a real-world business environment, working in competitive teams to deliver actionable solutions.
The initiative, developed by InceptLabs, has been evolving in test beds across Australia, most prominently in a successful trial with Macquarie University's business school.
In June, a team of education researchers and technologists at InceptLabs trialled the Challenge at a number of South Australian schools to see how the learning model could translate into a virtual environment.
The trial was a response to the realities of COVID that prevented the holding of a two-day on-site summit (the typical form of the BIC) and was intended to prove that the virtual environment is not a barrier to the BIC.
Dr. Robert Kay, co-founder and Executive Director of Incept Labs and a former head of Strategic Research and Development at Westpac, said the initiative has tremendous value to high school students who will soon be entering the workforce.
"High School students rarely get the opportunity to participate in a real-world, business environment," Dr Kay told The Educator.
"The BIC is very focused on the development of higher order skills, collaboration, complex problem solving, creativity etc. It's not just about giving them the opportunity to develop those skills – it's also about recognising them".
Dr Kay and his team of researchers and technologists at InceptLabs assessed students over two days against a rubric InceptLabs developed from the Human Capability Standards.
"The students receive a microcredential for Working in Virtual Teams. The credential is issued by Griffith University in association with the client, in this case, SAFECOM," he said.
"We decided to use Microsoft Teams, primarily because many schools had adopted it as part of their responses to the pandemic and as such, they already had some familiarity with the platform".
Dr Kay said one of the challenges is to ensure that individual student groups had their own space to work and collaborate, but also enable other modes of collaboration, such as interviews with the client and whole group presentations.
"What's critical in the BIC is that the students engage directly with the client, whose problem is a real one – not something made up as a learning exercise," Dr Kay said.
"This means the problem matters because solving it has a consequence in the real world, not just a grade. It also means that to solve the problem the students need to understand the problem from the problem owners' point of view. This ability is so important to many 21st century skills".
Dr Kay said there are important lessons that Australian school leaders learn from BIC's success.
"I think there is an opportunity to engage more purposefully with these types of technologies, not just as a response to the pandemic," he said.
Dr Kay said while schools and businesses will regain the option of face to face lessons and workshops, many who have adjusted to remote working will continue to do so.
"So why shouldn't this be reflected in school? The reality is that this is how many students will be working once they leave school, so it's better to get used to it now," he said.
"We have heard from lots of schools that would like to undertake this kind of activity and looking for ways to create these opportunities for their students – and have said they see the BIC as a great opportunity".