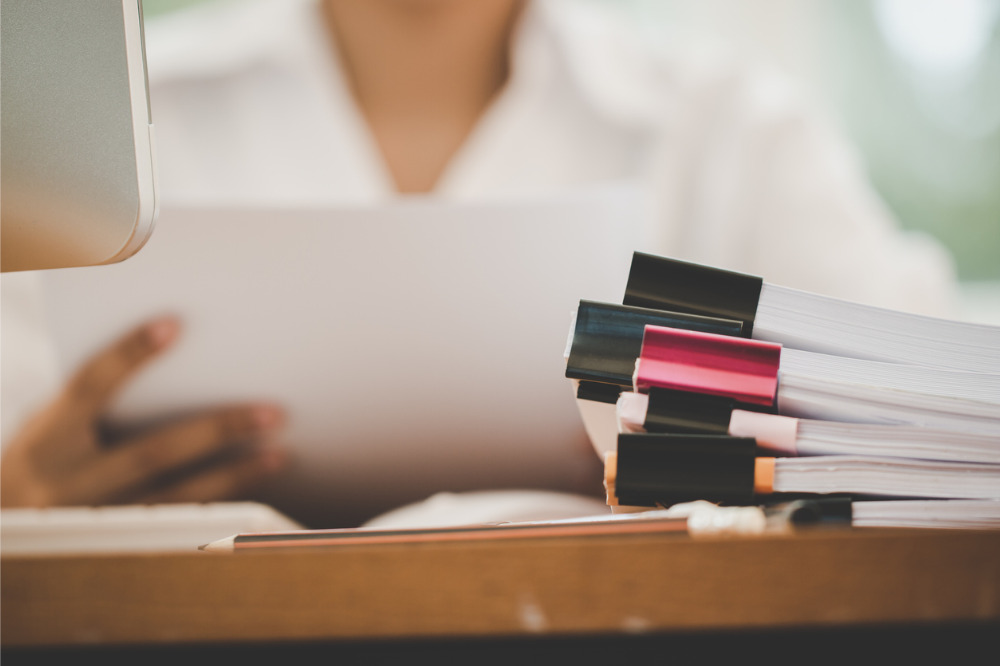 There are calls for Australian governments to reduce the focus on bureaucracy and devote more resources towards support of student learning after a new study revealed that teacher and principal workloads are rising despite an increase in administrative staff.
The new research paper by public education advocate group Save Our Schools (SOS) has analysed what it calls a "huge increase in bureaucracy" in public education since the turn of the century.
The SOS paper, titled: 'The Bureaucratisation of Public Education in Australia' revealed that between 2002 to 2019, the increase in administrative staff at the system and school levels was far greater than the increase in teachers and students.
For example, non-teaching staff in schools and out of school increased by much more than teachers in both primary and secondary public schools since 2002.
Total non-teaching staff in primary schools increased by 68.9% and by 67.2% in secondary schools compared to increases in teachers of 25.3% and 12.4% respectively
"The increased bureaucracy has soaked up the small increase in funding for public schools since 2002 that would have been better used in directly supporting teaching and learning," SOS Convenor, Trevor Cobbold, said.
"Spending on bureaucracy has prevailed over-spending on student learning".
As a result, says Cobbold, the administrative workload of principals and teachers has increased and achievement gaps between advantaged and disadvantaged students of 3-4 years of learning at age 15 remain unchanged.
"Australian governments should reduce the focus on bureaucracy and devote more human and material resources directly in support of student learning".
Principals feeling the pinch
According to the Australian report on the OECD's Teaching and Learning International Survey (TALIS) 2018, 90% of principals said that their effectiveness is limited by government regulation and policy and 30% say their effectiveness is limited quite a bit or a lot.
Principals reported that they spend 34% of their time on administrative tasks and meetings. This contributes to their high workload.
Some 96% said their effectiveness is limited by their high workload and responsibility while 63% say their effectiveness is limited quite a bit or a lot in this way. One principal told Save Our Schools that "the workload is out of control".
The latest national survey into principal health and wellbeing found that principals are working an average of about 55.2 hours a week during the school term, with approximately 97.3% reporting they work over 40 hours a week. Approximately 72.4% reported working over 50 hours a week.
"Consequently, school leaders continue to report sheer quantity of work, lack of time to focus on teaching and learning, as their main sources of stress," ACU Institute for Positive Psychology and Education's (IPPE) Research Fellow, Dr Theresa Dicke, told The Educator.
'Governments cannot shirk their responsibility'
Another report, by Education International, has examined how the global education industry is capitalising on the education crisis.
The report, Commercialisation and privatisation of education in the context of COVID-19, shows that the pivot to distance learning has allowed private actors to position themselves at the centre of essential education services — not just as a response to the crisis and the need for emergency remote teaching — but for the long term.
The authors of the research, Ben Williamson (Edinburgh University) and Anna Hogan (Queensland University), presented their research findings in a virtual webinar on 10 July for education unions globally.
"As every education system around the world, attempts to navigate the multiple crises (health, economic, social), the challenge of providing quality teaching and learning in this context is tough, and the allure of handing over responsibility to the private sector is strong," Education International's President, Susan Hopgood, said.
However, no matter the crisis, "governments cannot shirk their responsibility to provide quality education for all, as enshrined in international law and necessitated by international commitments" and underlined that as unions, "it is our role and responsibility to ensure that governments fulfil their obligation in the provision of quality public education, so that the right to education is fulfilled for every child".
Long-standing concerns
Other studies conducted in recent years have warned about the 'over-commercialisation' of Australia's schools, including the ethics of private companies having access to student data.
According to data from a NSW Teachers Federation survey, almost 60% of responses argued against commercialisation, or at least expressed concern about the quality of commercial products and services.
Most commonly cited was the unease teachers felt when "forced" to implement commercial programs in their classrooms to align with the broader strategic objectives of their school.