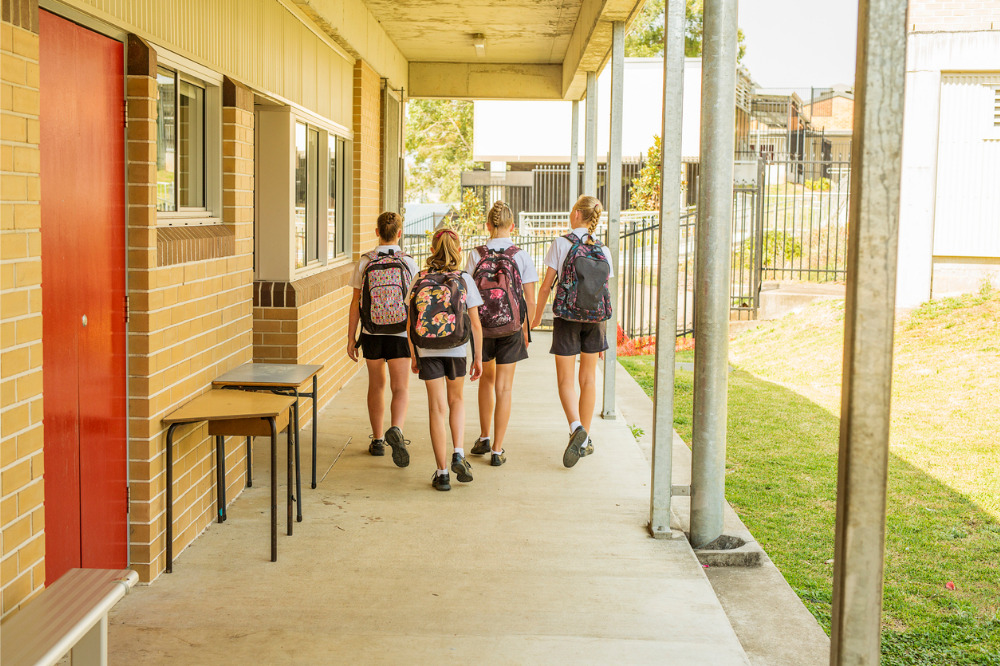 Australia's public education expenditure declined during the COVID-19 pandemic, new data from the Organisation for Economic Co-operation and Development (OECD) shows.
The OECD's Education At A Glance report compares education funding and policies across OECD nations, providing a mixed picture of Australia's education sector.
The new data released on Monday found that Australia was one of only nine member nations to reduce spending towards public education. Funding to public education was cut by nearly 2% from 2019 to 2020 while the OECD average rose by around 1.5%.
The Australian Education Union (AEU) said Australia's "weak government support" for public education was "an outlier on the global stage".
"At a time when countries around the world sought to increase support for their respective education systems to help students and teachers navigate the uncertainties of the pandemic, Australia actually reduced funding for public schools by two per cent," AEU federal president, Correna Haythorpe said
"The reality on the ground of these cuts is chronic staffing shortages and intense workload pressures for teachers, principals and education support staff. The fact that we had one of the sharpest declines in public education funding in the OECD highlights the urgent need for reform."
The report also shows that funding for the critical early years and late secondary years is not keeping pace with OECD member nations.
Haythorpe said these trends highlight that Australia's investment in young people's futures is "far from optimal".
"Indeed, the vast majority of public schools have been denied the funding that they need for their students under the current National School Reform Agreement," she said.
"Australia's public schools have and continue to provide pathways to success for all students. However, they must be supported by governments to do this, with the delivery of a minimum of 100 per cent of the Schooling Resource Standard."
Berwick Lodge Primary School principal, Henry Grossek, says an "uneven playing field" is not only disadvantaging public schools, but that serious, systemic problems that will affect all schools – both public and private – are being "band-aided".
"The great weakness is that it's not a level playing field. The independent sector is not bound by wage restraints in the way that public schools are," Grossek told The Educator.
"They can also raise funds independently on a scale that public schools cannot, and they are also less accountable for how they spend taxpayers' funds they receive."
Grossek says independent schools can "pay teachers what they can afford and can turn away students they don't want".
"This is not to mention that the Gonski Review reforms were so skewed that we still have independent schools being funded above their Schooling Resource Standard [SRS] and will be doing so until 2029," he pointed out.
"The best that many public schools can hope for is that they will be funded at their SRS by 2023."