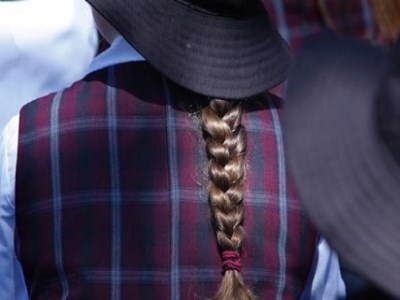 A leading voice in independent education says a recent report which suggested there is no academic benefit to private schooling "doesn't reflect the complexity of schooling across the country".
Ron Gorman, director at
Association of Independent Schools
WA (AISWA), said that it was not fair to make such a claim based on a "narrow measure", referring to the NAPLAN tests.
Gorman's response follows the recent study by the
Australian Journal of Labour Economics
, which suggested there was no academic value in sending children to private schools.
The findings prompted headlines such as '
No benefit in private schooling'
and '
Public vs Private: the inconvenient truth'.
"The very, very simplistic view that a small data set based on NAPLAN is a very, very narrow measure of some elements of literacy and numeracy progress, is that which creates a 'you're no better off or you're no worse off' between a public school and an independent school," Gorman told
Imageseven's
Brad Entwistle.
"It really does lend itself to very simple sensationalism which does not reflect the complexity of schooling across the country."
Co-author of the study, Professor Luke Connelly from the University of Queensland, said that some of the headlines "over-simplified" what the study was trying to convey.
"We're looking at measures of what we call cognitive development, but we recognise that those are just indicators. They're good indicators but to measure learning is a complex thing to do," Connelly said.
"We're not making a broadcast and broad-brush claim about private schooling, per se.
"We're actually looking at Australian kids drawn from a nationally represented sample in these very early years and trying to ask if, after you adjust for all the other factors, are there any differences in their outcomes and, in general, the answer is 'no'."