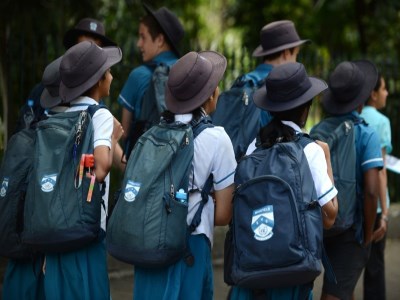 In a competitive school environment, having favourable qualities for prospective enrolments is more important than ever.
The
Association of Independent Schools
of NSW (AISNSW) think tank, the AISNSW Institute, recently reviewed national and international research to explore whether the features parents value most in a school actually lead to better education outcomes.
The paper, titled: 'Qualities that parents value in choosing a school', examined the following features:
• Good teachers
• A supportive and caring environment
• Good facilities • educational excellence
• Orderly and safe environment
• Class size
• Reinforcement of moral values.
The paper also reviewed a range of research findings to explore whether these features of a school actually lead to better outcomes for students.
Dr Geoff Newcombe, chief executive of AISNSW, told
The Educator
that establishing a healthy school climate and culture were "probably the most important areas for school leaders to focus on".
"Almost every other element of a successful school, such as good teachers, a supportive and caring environment and high academic and behavioural standards is highly dependent upon the climate and culture that are in place," he said.
Newcombe added that staff and students who feel valued, empowered and supported will respond positively to such an environment and this is usually reflected in student outcomes and achievement.
A
separate
survey, released by Gallup earlier this month, showed that hope, engagement and well-being are key factors that drive students' grades, achievement scores, retention and future employment.
Newcombe said the AISNSW poll's findings came as little surprise as they have been "reflected in volumes of educational research conducted over many years in all types of locations, environments and socio-economic circumstances".
"The evidence on class size is probably the most challenging for parents as they have been conditioned to think that the fewer children there are in a class, the more attention their own child will receive," he said.
However, Newcombe added that the reality is that students with a good teacher are more likely to do well regardless of how many other children are in the class, while a poor teacher will struggle to make a difference even with a small class.
Principals have 'good antenna' regarding expectations
Newcombe said that most successful principals have "a good antenna" for what parents expect from their child's school and know how to deliver on those expectations.
"Principals without a good sense of what parents want will often struggle to make a difference and this impacts on the school's achievements and reputation," he explained.
"Key of course is the appointment of the right principal in the first place who demonstrates that they understand parent expectations and how to manage them."