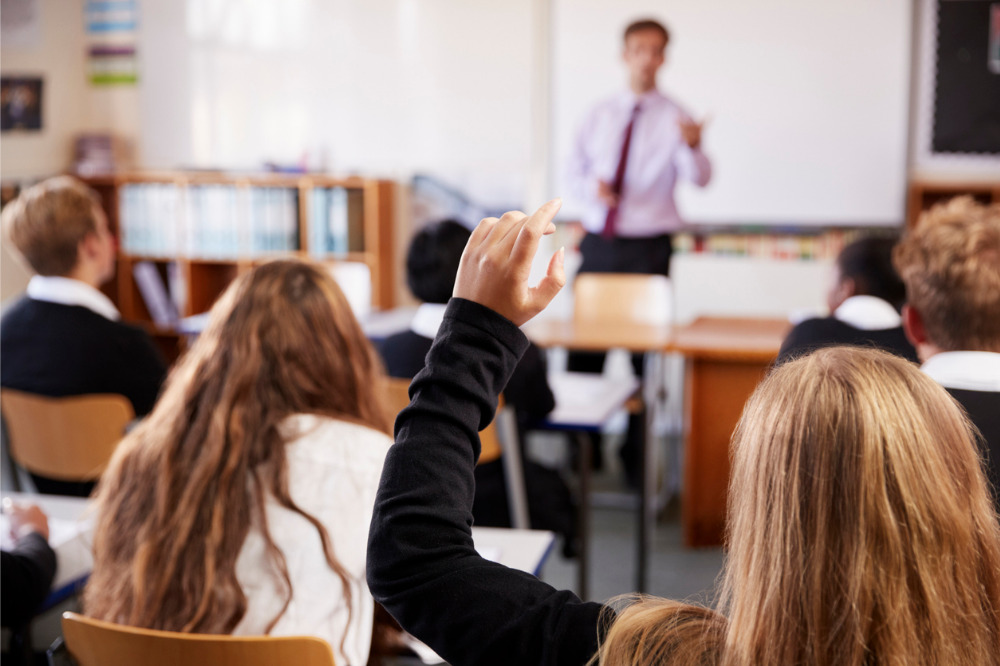 Last week, Federal Education Minister Jason Clare vowed to push ahead with "serious education reform" following the release of a major OECD report into education policy in Australia.
The OECD's Education Policy Outlook in Australia highlighted equity issues and teacher workforce challenges, especially in early childhood education and school classrooms – challenges the government aims to address, in part, by improving pre-service teacher training in core subjects.
However, a principal with more than 50 years of education experience fears this approach may ultimately be counterproductive.
Berwick Lodge Primary School principal, Henry Grossek, said as laudable as Minister Clare's comments were, they are "Band-Aid solutions at best."
"Improving pre-service teacher training in the areas of English, mathematics and managing difficult classrooms, in no way addresses the deep fundamental structural flaws in our education system as a whole," Grossek told The Educator.
"The commentary on this by Professor Pasi Sahlberg is very valuable and instructive. Unless these flaws are in some substantial way addressed, I fear that piecemeal strategies, such as those proposed by Minister Clare may well prove counterproductive. That would be a disaster."
Bold new thinking needed
Professor Sahlberg, who was recently appointed to the Federal Government's expert panel to oversee the reforms, says "Australia's educational challenges cannot be solved by using the same logic that initially caused them" and proposes "bold, new thinking as a primary condition for rapid improvement" across the education system.
In addition to properly funding public schools and clearly defining what equity in education means, Professor Sahlberg says the new NSRA "should be built on an assumption that teachers and students are capable of doing much more and better if they were given ownership and leadership regarding teaching and learning in schools".
"The general assumption is that children are not capable to have a say much about what goes on in school, including school operations and future directions. This is how education 'works' around the world," Professor Sahlberg told The Educator.
"Future education should be based on assumption that young people have far greater capacity to lead their own learning in school than we give them credit for."
Beware of quick fixes
The Australian Catholic University's Vice-Chancellor and President Professor, Zlatko Skrbis, says the need for more teachers must be balanced with maintaining high quality standards in the hiring process.
"While the need for more teachers is understandable, the quality of our teachers, the experiences they gain as pre-service teachers and the academic rigour of teaching courses should not be compromised in the process," Professor Skrbis said.
"We know well-educated, well-trained, well-experienced teachers make a difference in the lives of our students. It's not just about how quickly we can graduate teachers, we need to ensure classroom readiness – the success of our early childhood, primary and secondary school students depends on it."
ACU Executive Dean of Education and Arts, Professor Mary Ryan, said while fast-tracking graduates into classrooms might lead to an immediate increase in teachers, it risks longevity in the profession.
"We don't want to see graduates enter the profession only to leave shortly after due to being under-prepared and feeling unsupported for what is complex work," Professor Ryan said.
"Teaching performance assessments such as the ACU-designed Graduate Teacher Performance Assessment [GTPA], which is moderated against 18 Australian universities, assures classroom readiness, but could be compromised by a reduction in course time."
Minister must 'strike while the iron is hot'
Grossek said a particularly disappointing aspect of Minister Clare's initial approach to education reform has been to defer the funding review decision for 12 months pending further consultation.
"Firstly, there's no need for further consultation- the hard evidence on funding needs is clearly in. Secondly, that will take him closer to the next election, by which time "courageous" policy decisions become more problematic," he said.
"His rhetoric is fine, but his early decision-making – or lack thereof in terms of instigating reform – runs contrary to the need for change. 'Strike while iron runs hot' would be my mantra for him – all the more so, given the critical situation in which school education finds itself these days."
The Australian Government Primary Principals Association (AGPPA) says the decision to extend current agreement means the nation's public schools will continue to receive 10% less funding from the public purse than has been recommended under the Gonski Review.
"The delay to renegotiate the National School Reform Agreement will ensure that this year another 220,000 students, including our most disadvantaged, will leave government primary schools having never received the benefit of the minimum recommended resourcing level," Pat Murphy, AGPPA president, told The Educator.
"School leaders are particularly frustrated that the agreement negotiated by the former Commonwealth Government means that the soonest most children in a government school will attract 95% of recommended public funding would be 2027, and in some states, not until 2032."