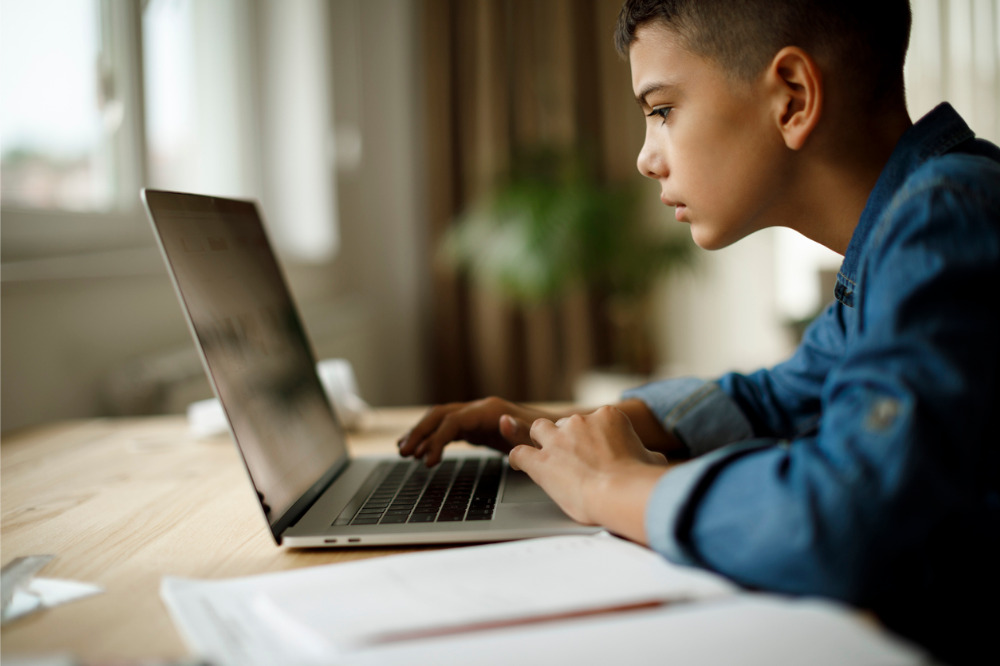 For many schools, families and children, the transition to online learning has been a challenge that came at short notice, and the teething pains of this are still evident in homes and classrooms around Australia.
While the COVID-19 restrictions are beginning to lift in some states and territories, remote learning is expected to continue for some time yet, especially as many families opt to keep their kids at home despite the staggered return to classrooms.
During this time, many young children are participating in live video conferencing chats in lieu of face-to-face classes.
However, Australia's e-Safety Commissioner Julie Inman Grant said that while schools have done a "remarkable job" of shifting their teaching and learning online, it has also given rise to some important risks.
Between March 9-31, as COVID-19 began to reshape the way people live, the Office of the eSafety Commissioner revealed a 40% spike in reports of 'harmful and illegal content', cyberbullying and image-based abuse.
"Unfortunately, this rapid transition has also increased and intensified a range of online safety risks for students and teachers," Inman Grant told The Educator.
"Whether it is in the classroom or online, the safety of children should be paramount".
Inman Grant said key steps in responding to this challenge include: assessing the safety risks of all online platforms; articulating clear policies for all staff; talking with the entire school community about online safety; and updating the online safety skills of all staff.
"Since the start of COVID-19, eSafety has been running free webinars on child safety and online learning and released guidance for schools including advice on online collaboration tools, steps to keep students safe during online learning and working alone with children online," she said.
Are schools ticking all the right boxes?
One principal who is well aware of the competing demands that educators are juggling at this confusing time is Henry Grossek, who heads up Berwick Lodge Primary School in Melbourne.
"Insofar as cyber safety is concerned, in their concern to provide students with remote online learning activities, have schools ticked all the boxes with the best of intentions, to make sure their children are safe in this new and complex environment? That's a question we all have to ask ourselves," Grossek told The Educator.

"I've noticed quite a shift in the learning priorities parents have for their children the longer we remain in a remote learning environment".
Grossek said that as the weeks have passed, parents are increasingly more concerned about their children's social and emotional wellbeing than their academic progress.

"The Safe Schools program is very explicit about child safety provisions, and it's important to note that the policies and guidelines for kids under 13 years of age are quite different to secondary kids," he said.

"One danger is that when there is a group conference involving young kids, you don't always know who is in background, and kids tend to say certain things, that if taken out of context, gives predators a chance to become involved".

Grossek said that schools do take precautions, but in rolling out live video conferencing with children so quickly and so new for many schools, there is a risk that adequate security checks may have been compromised in some cases.
"If so, that would be a worry, that's for sure," he said.

"From a cyber safety perspective, it's worth remembering that in times of crises and major disruption, people's attention tends to become very focused on the immediate concern. In this case, providing an online learning service for students on a scale never before implemented, and with an extraordinarily short timeline".
Grossek said it is "a potentially very opportune moment" for online predators of which to take advantage.
"Sadly, I suspect they would and it's imperative that we maintain the highest level of vigilance on behalf of our children at this time; a time when it's quite possible that our attention could be distracted".