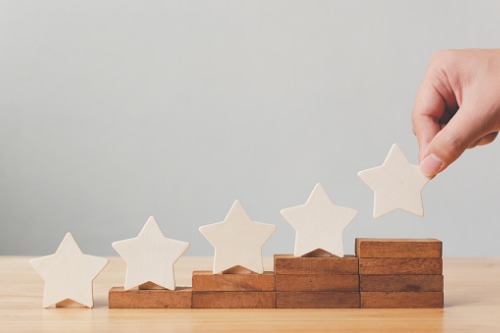 The Educator's fifth annual Innovative Schools list has revealed the schools at the cutting edge of change and innovation in Australia. The volume and quality of the entries received made compiling this list an arduous, but exciting, task.
The inspirational programs and initiatives showcased in the report prove that quality teaching is alive and well in Australian schools.
It should be noted that the report only offers a small snapshot of the ground-breaking work being done in these schools to improve the educational outcomes and wellbeing of Australia's young people.
So, without further ado, here are the schools making the most profound and exciting impact in K-12 education today.
Ashdale Secondary College (WA)
Ave Maria College (Vic)
Bethany Lutheran Primary School (QLD)
Blackwood High School (SA)
Blue Haven Public School (NSW)
Canterbury College Waterford (QLD)
Carey Baptist Grammar School (Vic)
Cornerstone College (SA)
E A Southee Public School (NSW)
Education Centre Gippsland College (Vic)
Emanuel School (NSW)
Emmanuel College (QLD)
Genazzano FCJ College (Vic)
Glenmore State High School (QLD)
Good News Lutheran School (QLD)
Haileybury (Vic)
Immanuel College (SA)
Liverpool Boys High School (NSW)
Loreto College (SA)
Mabel Park State High School (QLD)
Melbourne Montessori Senior School (Vic)
Mosman High School (NSW)
Oakleigh State School (QLD)
Ormiston College (QLD)
Perth College Anglican School for Girls (WA)
Pimpama State Secondary College (QLD)
Plumpton High School (NSW)
Presbyterian Ladies' College (WA)
Prospect North Primary School (SA)
Ravenswood School for Girls (NSW)
Sacred Heart College (WA)
Saint Stephen's College (QLD)
Salisbury East HS (SA)
Santa Maria College (WA)
Scotch College Adelaide (SA)
Sheldon College (QLD)
Southport State High School (QLD)
St Luke's Catholic College (NSW)
St Margaret's Anglican Girls School (QLD)
St Paul's School (QLD)
The King David School (Vic)
Thuringowa State High School (QLD)
Trangie Central School (NSW)
Yeronga State High School (QLD)
For more information about this year's winning schools click here