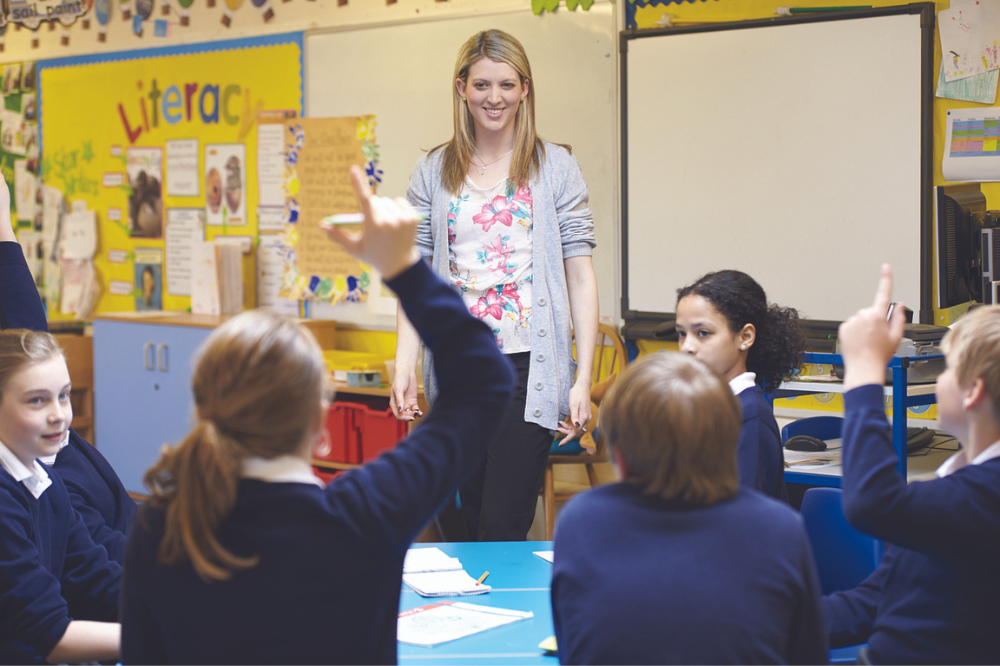 An evidence-based program that helps teachers learn from each other about best classroom practices will now expand nationwide following successful trials in NSW, Queensland and Victoria.
The expansion of the Quality Teaching Rounds (QTR) program – co-created by renowned Laureate Professor Jenny Gore and Dr Julie Bowe from the University of Newcastle – is part of the National Teacher Workforce Action Plan that Education Ministers agreed to last year to address the national issue of teacher workforce shortages.
Evidence from the trials has shown that sharing best practices in the classroom helps teachers learn from each other and improves outcomes for students.
In the past nine years, it's helped more than 4,700 teachers and benefited at least 785,000 students. An additional 1,600 teachers are now set to benefit, with more early career teachers eligible to access the program from Term 3.
"Our teachers are experts at what they do – and who better to learn from than each other. Over a decade of data shows this program works. It supports new and experienced teachers, and the evidence shows it helps improve students' reading and maths," Federal Education Minister Jason Clare said.
Member for Newcastle, Sharon Claydon said QTR is "revolutionising teacher professional development."
"This additional funding from the Albanese Government will ensure more teachers benefit from this ground-breaking program, while also further establishing the University of Newcastle as a leader in education and professional development," Claydon said. "This is a great outcome for teachers, students and our community."
Turbocharging teacher professional development
The genesis of QTR a began with a study conducted by the University of Newcastle's Teachers and Teaching Research Centre in 2019.
More than 5,000 students from 126 NSW government schools were involved, with researchers conducting 33,407 progressive achievement tests (PATs). Additionally, researchers conducted 791 whole lesson observations, as well as 11,924 surveys with students, and 803 surveys with teachers and school leaders. The size and scope of the study constituted the largest randomised controlled trial in Australian education research history.
The study found that QTR was a low-cost, scalable form of teacher professional development that could improve primary students' achievement in maths by 25%, with this effect as strong if not stronger in disadvantaged schools.
Moreover, QTR was identified to be relevant professional development for teachers in every subject area, working in every grade at every stage of their careers.
Director of the Teachers and Teaching Research Centre at the University of Newcastle's School of Education, Laureate Professor Jenny Gore said the expansion of the program comes at a critical time for Australia's schools.
"We are in the midst of a teacher workforce crisis, and we know the first five years are a critical time in teachers' careers," Professor Gore said.
"Providing an opportunity to participate in QTR at the start of teachers' careers builds their capacity for quality teaching and creates valuable professional networks with colleagues."
Professor Gore said the University's evidence shows that "just one experience of QTR [four days spread over a school term] improves teaching quality and lifts outcomes for students and teachers alike."
University of Newcastle Vice-Chancellor Professor Alex Zelinsky AO said it was wonderful to see QTR recognised for the great impact it was continuing to have in schools around the country.
"The University of Newcastle has played a key role in building the teaching workforce across Australia – and in helping those teachers excel," Zelinsky said.
"QTR is about empowering teachers and schools to grow and improve collectively and I am delighted that the Federal Government has announced such a significant agreement to expand the program."