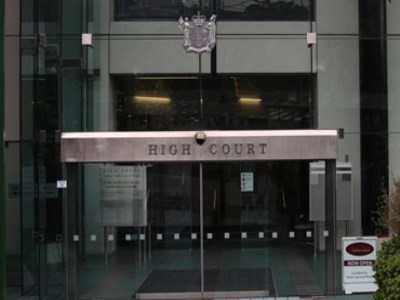 A school is facing legal action after trying to send home two students who deliberately breached airport security during a school trip.
The two St Bede's College students broke the New Zealand school's code of conduct after ignoring formal warnings by police and the Aviation Security Service for jumping on a baggage conveyor and entering a restricted area on Friday.
Following the incident, t
he principal made the decision to ban the two students from the national rowing tournament they were en route to with the full support of his fellow staff.
The boys' fathers won a High Court interim injunction on Monday allowing their sons to compete in the tournament, citing "serious and disproportionate" implications for both boys and their rowing team.
Alex Kohn
from Makinson d'Apice lawyers, who specialises in education law, told
The Educator
that the case "is not dissimilar" to what is happening in Australian schools and that they too are vulnerable to such litigation.
"The process would be the same here as in New Zealand. It was the parents who were the initiating party and the school was the defendant in the case. Exactly the same principle would apply here," Kohn said.
"That places schools at somewhat of a disadvantage, because the schools cannot get on the front-foot and do anything proactive to prevent that from happening.
"It's always a grey area because from the school's point of view, the punishment has to fit the crime. However in cases where students feel hard done by, parents will invariably become involved."
Kohn added that while he believes the St Bede College principal did the right thing, schools are effectively powerless to prevent parents from taking legal action if they feel that their child's punishment is disproportionate to the crime.
"There is nothing the school can do in a proactive way to stop a parent from having a go at them because it is always the right of a parent to challenge a decision that the school might make," Kohn said.
St Bede's College lawyer, Andrew McCormick, told NZ publication
The Press
the parents had "indicated" they will take further legal action against the school.
"I anticipate it will come. We'll have to sit down and consider a response." McCormick said.
The incident has parallels with another case involving a NZ school - St John's College - in which pupil, Lucan Battison, was suspended for refusing the school's request to cut his long hair.
Hastings lawyer, Jol Bates, representing Battison, won the resulting court case, adding that an injunction cost approximately $15,000 to $20,000.
Bates predicted that, depending on whether the St Bede's College case proceeded to a full hearing, damages similar to those awarded to Battison - $24,000 - could be awarded.
HAVE YOUR SAY:
Do you think parents are too litigious when it comes to resolving disputes with schools?