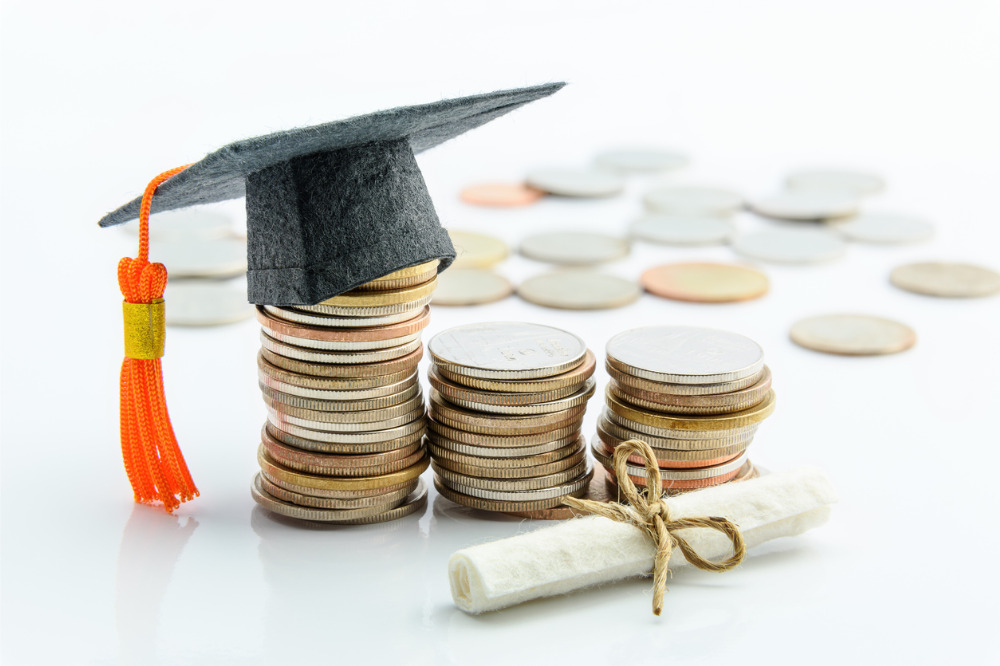 Average school fees have increased below inflation despite being hit with higher operating costs over the last two years, a new report has found.
Edstart's annual School Fees Report 2023, which analysed fees from 635 schools, found the average school fee increase this year is 4.49%, up from 2.90% last year.
"Schools are facing increases in operating and maintenance costs and have no choice but to pass these costs onto families," Edstart CEO, Jack Stevens told The Educator.
"Changes to the way government funding is calculated is also a factor with schools that are facing a reduction to funding needing to top up that gap with additional parent contributions to ensure the school is in a stable position."
Increases to teacher salaries, which represent the largest portion of expenses for schools, have also contributed to a material increase in operating costs, the report noted.
"Most schools have told us that fee increases won't fully cover the additional costs incurred by the school," the authors said.
"Despite this, many schools have recognised the cost-of-living pressures on families and have chosen to minimise fee increases where possible with the average school fee increase well below the current inflation rate. We found that 85% of schools increased their fees below inflation, which is up from 56% in 2022."
Biggest fee increases seen in ACT and Queensland
The report found the average fee increase varied between states with the ACT and Queensland recording higher increases of above 5%, while for the second year running South Australia recorded the lowest average fee increase at 1.94%.
NSW is approaching Victoria as the state with the highest private school fees, with the top fees in both states reaching above $46,000 in 2023. Other states have also seen fee increases, but remain significantly lower.
The median fee across all states is between $8,985-$13,150, with the majority of students attending low to middle fee schools.
New funding model 'logical and working as intended'
Stevens said bigger fee increases from previous years were expected with rising inflation figures.
"Schools have faced significant increases to their input costs, particularly in relation to facility maintenance and construction," Stevens told The Educator.
"Increases to teacher salaries, which represent the largest portion of expenses for schools, have also contributed to a material increase in operating costs."
Stevens said the transition to a Direct-Measure of Income (DMI) model based on the median income of parents or guardians by the government seems to be "logical and working as intended".
"Parents with higher incomes are bearing more of the cost of schooling while families on lower incomes are receiving some relief from fee increases."
Private school enrolments strong despite financial pressure
Dr Chris Duncan, CEO of the Association of Heads of Independent Schools Australia, said that while household saving as a proportion of income is now back to pre-pandemic levels, Australians managed to maintain savings of around $260bn at the end of 2022.
"That means many families have a financial buffer and I suspect they may draw on this to invest in their children's education," Dr Duncan told The Educator.
However, Dr Duncan acknowledges that rising interest rates are creating mortgage stress or cutting into the disposable income of many families.
"Inflation is also eating into family budgets – and school budgets, too. So, while I'm not expecting enrolments to decrease, the growth we've seen over the last decade may slow."
Margery Evans, the new chief executive of the Association of Independent Schools NSW, said that as school fees continue to rise, the state's independent schools will remain "extremely diverse and cater for all family budgets".
Pointing to recent reports about some Sydney private schools charging more than $45,000 per year in tuition fees, Evans said "singling out schools that charge fees of this level is like discussing Sydney house prices but focusing only on harbourside properties".
"The median fee collected in NSW Independent schools has been less than $5,200 per year for several years," she told The Educator.
"Independent schools strive to minimise fee increases each year. Many Independent schools have restricted their 2023 fee increases to under 3%, or less than half the current inflation rate of 7.3%."