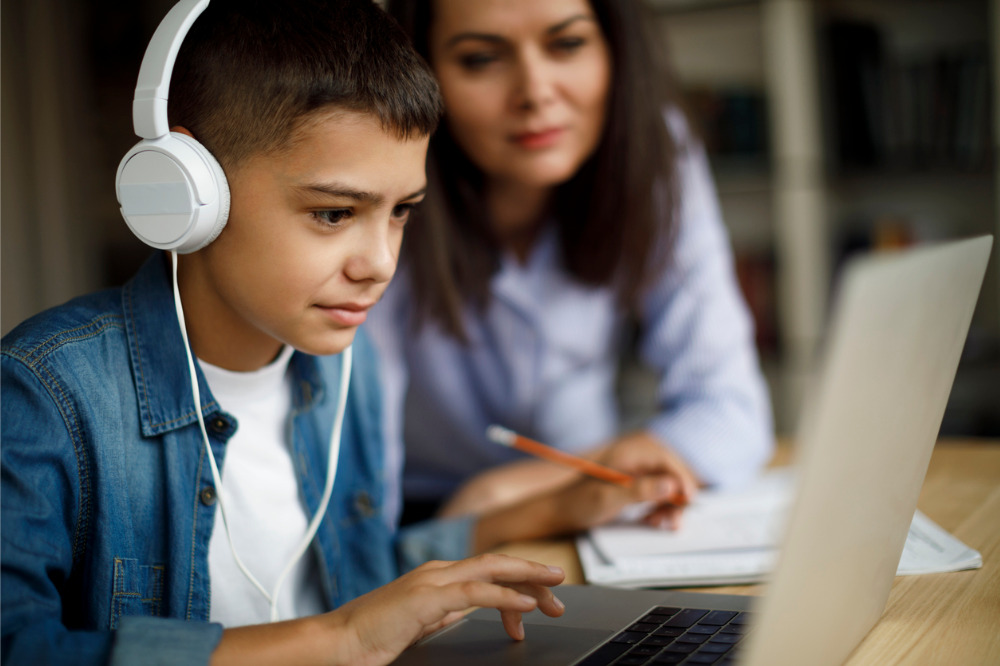 For many students, particularly those who are less well-off, COVID-19 has been an enormous struggle – both mentally and academically.
In May, a study found that the approximate impact of a term of school closures for disadvantaged students range from 1.5 weeks to 3.3 weeks of lost learning, depending on subject and year level.
As many Victorian parents again gear up to teach their children from home, two experts say strong cooperation between schools and parents is fundamental to supporting children during this challenging and uncertain time.
One of them is Dr Elizabeth Rouse, a lecturer in early childhood education at Deakin University. She is also an expert on the shared role of parents, schools, and community in children's learning.
Dr Rouse says teachers and families have developed a greater recognition and understanding of the role each plays as shared partners in the child's learning process.
"The pandemic has meant teachers and parents have had to rely on each other so children remain engaged and connected," she said.
"During the initial lockdowns, teachers had to rely on parents to ensure children were able to process and work through tasks; parents had to rely on teachers to make sure work was available and expectations clear".
Dr Rouse pointed out that parents and teachers have both had to work from home and deal with the issues that come with meeting their own work commitments whilst supporting their children.
"Teachers with their own children have developed a deeper understanding of the work parents were doing in the background. This has led to deeper reciprocal understanding, and stronger connections," she explained.
Dr Rouse said the focus on partnerships creates opportunities for schools to re-imagine the role of parents, to shift the rhetoric from being 'involved' or 'not involved' to a much deeper appreciation of what a 'shared partnership' can be.
"I hope that teachers and parents will continue to build on this partnership long after the pandemic has ended".
Greater flexibility with schoolwork 'ideal'
Dr Rebecca English, an expert on homeschooling at QUT said anecdotal evidence from parents suggests a 'third way' between full time school and home education would be ideal."
"Families' experience of the COVID-19 response suggests that, both during and after the pandemic, it would be invaluable to provide greater flexibility in the way school work is set, and the time children spend between the school and the home," she said.
"There are many changes that could be made to the organisation of education going forward".
Dr English said that it was anecdotally noted that parents who were able to supervise their children's education at home found a gap between what schools had set, and how long that work took to complete.
"It was different to a school day and bore little correlation to the amount of time parents needed children doing something so they could work effectively," she said.
"Some parents noted their children's improvement in some subjects, perhaps due to an absence of distraction from other children and the dynamics of the classroom environment".
Dr English noted an increase in the numbers of families contacting home education support services asking for advice and a jump in membership, with some families deciding to continue home educating.
"Going forward, feedback from parents suggests a 'third way' between full time school and home education would be ideal," she said.
"Especially if they were able to continue working from home some days a week. It may be that working from home and part-time school might assist parents to manage the long holiday breaks during the year as well".