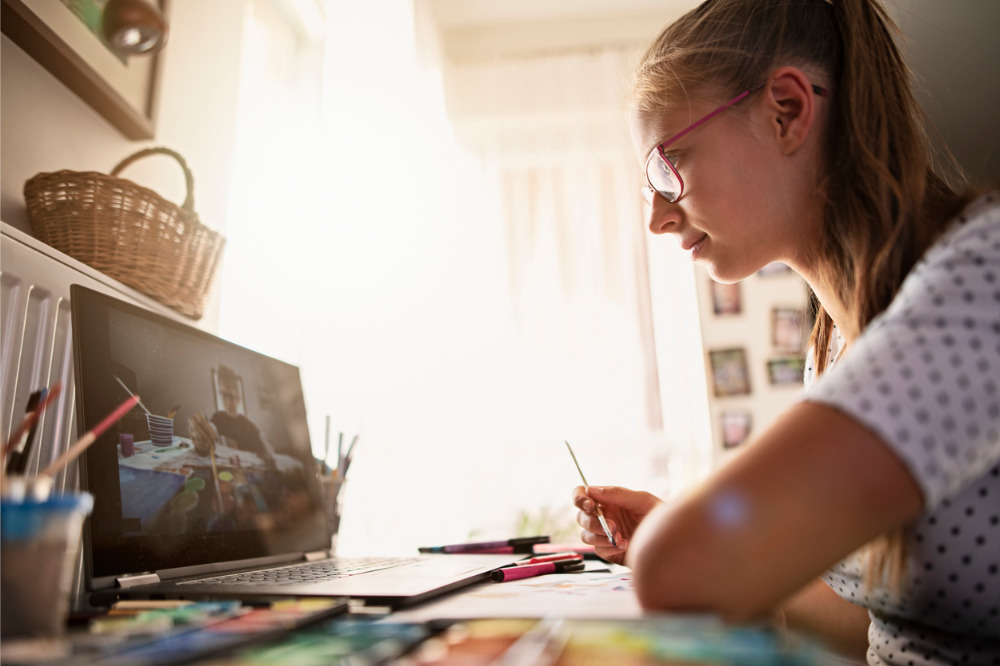 Almost 700,000 Victorian students will again be learning from home as of July 20 after the state's government announced 273 new cases of coronavirus on Sunday.
Victorian Premier Daniel Andrews said that on the advice of the state's Chief Health Officer Brett Sutton, public school students from Prep to Year 10 who live in Melbourne and Mitchell shire will undergo remote and flexible learning until August 19.
"I know this will be very challenging for many parents, but there is simply no alternative but to go to this footing," Premier Andrews said.
"We can't have the best part of 700,000 students as well as parents moving to and from school, moving around the community, as if there wasn't a stay at home order, as if there wasn't a lockdown".
Premier Andrews said all Victorians will benefit from this strategy working but "will all pay a very big price if it doesn't".
"Keeping kids home from school was a vital part of slowing the spread of coronavirus before, and it will be vital to our efforts again," he said.
"As a father of three school-aged kids I know it won't be easy for many parents, but we have to slow the spread of coronavirus to protect students, teachers and all Victorians".
Year 11 and 12 students in metropolitan Melbourne and Mitchell Shire – including Year 10 students attending schools for VCE or VCAL classes and government specialist school students – are returning to face-to-face learning from today.
Premier Andrews said teachers who are not involved in onsite teaching this week will prepare for a return to remote and flexible learning and teaching, and provide a program of care and supervision for those students whose parents and carers cannot work from home and vulnerable students.
Berwick Lodge Primary School principal Henry Grossek said that for him, the decision to return to remote learning on July 20 evokes mixed emotions.
"On the one hand, relief – it makes eminent sense to do this in these very trying circumstances," Grossek told The Educator.
"On the other hand, it's hardly uplifting news. No-one really enjoyed remote learning the first time round. While we are now better prepared, remote learning has significant drawbacks for us all. I guess we'll all do our best again".