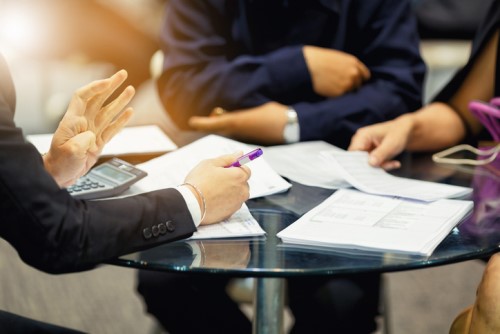 Students in Victoria's Mont Albert North will soon get access to modern learning spaces and "first-rate school facilities" after the state's government announced a $6m upgrade to Koonung Secondary College.
Victoria's Education Minister, James Merlino and Member for Box Hill Paul Hamer visited the College on Thursday to announce the $6.05m investment as part of the Victorian Budget 2019/20 to upgrade the school.
This project includes demolishing and rebuilding the college's main classroom wing to deliver modern facilities for students and staff. The next step will be appointing an architect, who will work on a design that best meets the needs of students and staff at Koonung Secondary College.
The Victorian Government's plan to open 100 new schools by 2026 is part of a $5.6bn, which includes more than 1,400 school upgrades and the support of almost 5,000 construction jobs.
"I'm pleased we are able to provide these modern learning spaces for the students at Koonung Secondary College. These facilities will help teachers teach, and help students reach their full potential," Merlino said.
"Projects like this are an investment in current students as well as the next generation of students to pass through these doors."
The College's principal, Marianne Lee, said the recently announced budget allocation will support the goal to increase the cognitive engagement of students by allowing the school to provide learning spaces which are "light, welcoming and flexible".
"We aim to support our students to become effective communicators, collaborators and problem solvers," Lee told The Educator.
"The enhanced facilities provided by this grant will support us to embed practices which will increase the opportunities for authentic and regular collaboration."
Lee said the school's students need to feel comfortable to be challenged with their learning and providing a comfortable and welcoming physical and cultural environment will support this.
"Our current classroom structure is very traditional, with little opportunity for flexibility so the tasks undertaken by students and teachers must adapt to the staid environment," she said.
"This budget allocation should give us the scope to develop learning spaces that can be adapted to the work at hand easily and successfully. It is a very exciting prospect."