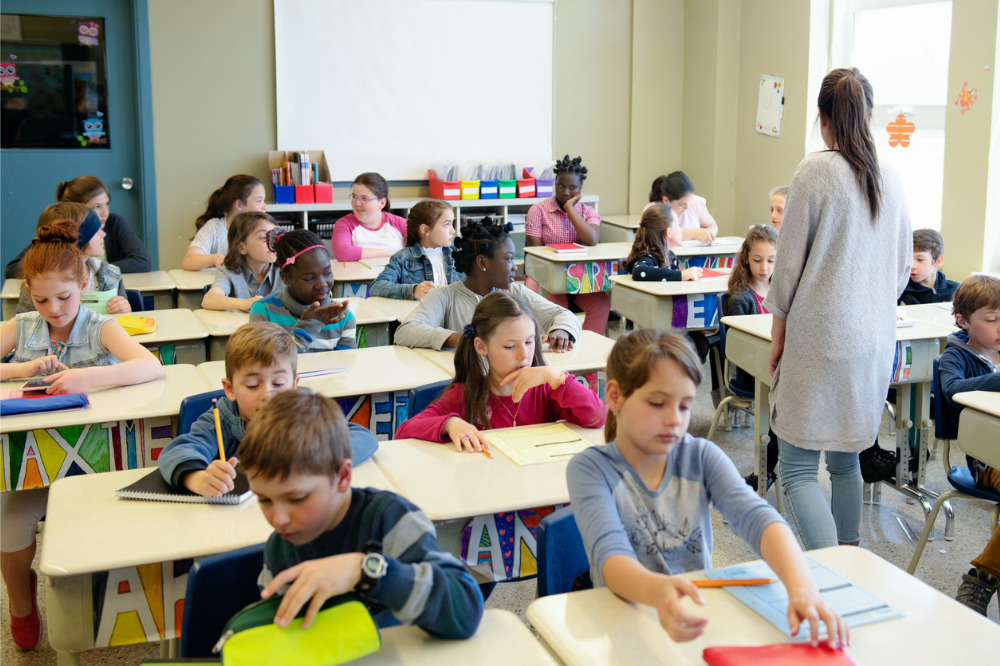 Queensland's schools will be better off to the tune of $16.5bn following the announcement of a sweeping infrastructure blitz across the state.
Announcing the state's 2022-23 Budget on Tuesday, Premier Annastacia Palaszczuk projects to provide new and enhanced school buildings right across Queensland will support nearly 4,200 jobs and ensure our youngest Queenslanders can learn in state-of-the-art facilities.
"It's another example of the Palaszczuk Government creating more jobs and delivering even better services right across Queensland," Palaszczuk said.
"Investing in our state's future and the future of young Queenslanders is what Labor governments do."
Queensland Education Minister Grace Grace said this was the Palaszczuk Government's eighth record budget for school and early childhood education.
"We are committed to giving all Queensland children the best possible start in life, no matter where they live," Grace said.
"Under the $3 billion Building Future Schools program, the Palaszczuk Government continues to deliver schools for our fastest growing areas. We have opened 21 since 2015, have 11 more planned for 2023 and 2024, and today we are announcing another five for 2025 and 2026."
Grace said the five schools will be in Caboolture, Caloundra, Ripley, Flagstone, and Bahrs Scrub.
Queensland's state budget also includes funding of nearly $220m over two years for additional classrooms at existing schools experiencing in-catchment enrolment growth and $650 million over the next five years for renewal projects at existing schools.
The funding announcement for Queensland schools has been broadly welcomed across the state's education system.
Independent Schools Queensland CEO Chris Mountford said the funding bodes well for the sector, especially as families feel the pinch of rising living costs.
"Enrolment figures are at an all-time high, with more than 140,000 students enrolled at independent schools now representing 15.9% of all school enrolments across the state," he said.
"As many families face rising cost of living pressures, this additional funding will give eligible parents the assurance that their children will enjoy a safe, reliable and cost-effective commute to school regardless of where they live in the state."
Thrive by Five Director Jay Weatherill said the Queensland Government's announcement of $340m in additional and ongoing funding for universal access to kindergarten is a welcome step forward on early learning reform.
"The NSW and Victorian governments have set a high bar with a joint announcement of one free year of early learning that will ensure every child in those states has access to five days of play- based learning in the year before school," Weatherill said.
"Thrive by Five urges the Palaszczuk Government to now match the new commitment in Victoria and NSW and introduce universal early learning for four year olds in Queensland."
Weatherill said this would be "a life-changing investment" in the development of children and would open up more choices for women and families as well as help families with cost of living pressure and drive women's workforce participation.
"Queensland has a prime opportunity to join NSW, Victoria and the Federal government to work together for universally accessible, high-quality and affordable early childhood education and care."