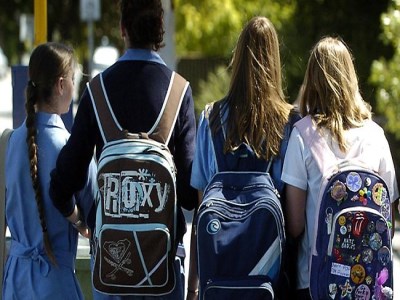 New research has found a significant drift in enrolments away from disadvantaged schools – a trend some experts warn is leading to the "self-segregation" of schools.
The study by the Centre for Policy Development found parents are increasingly enrolling their children into schools with high NAPLAN results, which are recorded and viewable on the Federal Government's MySchool website.
Former principals, Chris Bonnor and Bernie Shepherd, who carried out the study, told
The Educator
support for disadvantaged schools has to ensure opportunities for all students, including higher achievers.
"Only by slowing or reversing the drift of these students to higher socio-educational advantage [SEA] schools will we be able to effectively lift the achievement of low SEA students and close the growing achievement gap between high and low SEA schools," Bonnor said.
"We've tried other school reforms now for two decades while the problem has worsened."
On Monday, Bonnor will release a booklet titled School Daze, which aims to address these issues and encourage a wider debate around how to resolve them.
"School Daze is an analysis of My School data. We've not explored this issue to date, mainly because the Language Backgrounds Other Than English [LBOTE] data on MySchool includes students from a wide variety of language/cultural backgrounds," he explained.
"LBOTE students represent the full SEA range and can be prominent in both disadvantaged and advantaged schools. It is possible to investigate the relationship between student movement and proportion of Indigenous enrolment in schools."
In previous work Bonnor has identified that low SEA schools have, on average, falling enrolments but a high Indigenous enrolment.
Between 2011 and 2015, Bonnor and Shepherd found that enrolments in disadvantaged state schools decreased by 7,500 students nationally.
However, during the same period, enrolments in high-performing government schools increased by 22,000 students, enrolments in advantaged Catholic schools increased by 13,000 students and advantaged independent schools increased by 10,000 students.
Gentrification adding to school divide
Dr Christina Ho from the
University of Technology Sydney
told
The Educator
that issues like
gentrification
and parental bias against disadvantaged schools was a major factor driving the problem.
Gentrification is a trend in urban neighbourhoods, which usually results in increased property values and the displacing of lower-income families and small businesses.
Ho said principals are "all too aware" of the impact that gentrification has on local schools, but have difficulty navigating the issue.
"Some principals we spoke to stated explicitly to us that it was disappointing to see certain families choosing one school over another, sometimes by-passing their local school," she explained.
"Obviously there are resourcing and funding implications of school enrolment numbers, which educators are well aware of," she said.
Ho said that in terms of divisions within school communities, these issues might be harder for educators to discern, as they are sometimes about "the subtleties of who socialises with whom, whose voices are heard the loudest within schools, and so on."