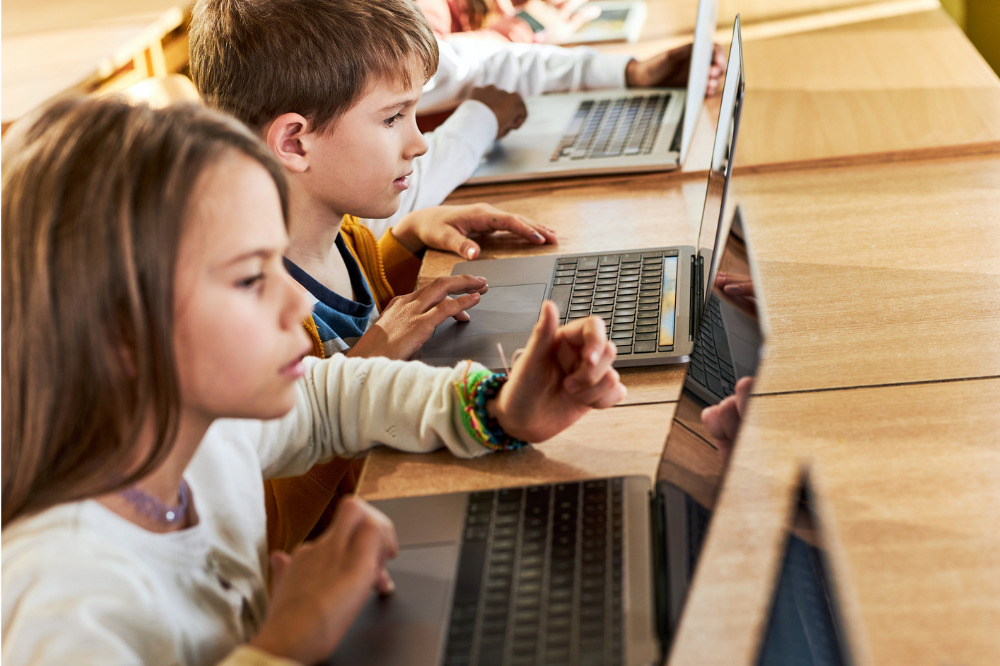 Research from the eSafety Commissioner shows 81% of Australian parents with children aged 2-5 report their child is using the internet – a figure set to increase in line with global trends.
While the thought of more kids having access to critical learning tools might seem like a good thing to many, there have been growing concerns about the online habits of young people, particularly with regards to screentime, cybersecurity, and cyberbullying.
Complaints about cyberbullying increased by almost 70% last year alone, and the eSafety Commissioner's research shows almost two-thirds of young people have been exposed to harmful content of some kind by age 17.
To help schools, parents and carers develop children's online safety skills, the eSafety Commissioner has created a package of resources that include classroom activities, teacher professional learning modules, and activities to do at home with children aged 5-8.
As well as being aligned to AITSL teaching standards, the Australian Curriculum, and the Best Practice Framework for Online Safety Education and the Australian Curriculum, the resources allow teachers to receive a downloadable certificate on completion for Teacher Identified or Elective teacher professional learning hours.
The classroom resources now available to download on the eSafety Commissioner's website, feature four fun bush characters, the Mighty Heroes, each with an online safety message for children:
Wanda the echidna: I am responsible – I protect my personal information
River the sugar glider: I show respect – I am kind and caring to others
Dusty the frilled neck lizard: I trust my feelings – I ask for help when something doesn't feel right
Billie the bilby: I investigate – I question what I see, hear, and do online
Making Australian schools safer
eSafety Commissioner Julie Inman Grant said it is important to start conversations with children at a young age about online safety – before school starts – and to continue that education after school begins.
"As technology continues to rapidly evolve, digital literacy is more important for young people than ever," Inman Grant told The Educator.
"We know that schools play an integral role in teaching online safety, and that school leaders are at the coal face of dealing with online incidents."
Inman Grant said the eSafety Commission has always supported a whole-school approach and acknowledged the crucial partnership between school and families.
"That's why we've released this new package of resources for those first years of school, providing engaging, ready-made educational tools for teachers and setting children and their families up for the future," Inman Grant said.
"It's crucial that we lay those foundational skills and ensure children are safe and supported online."