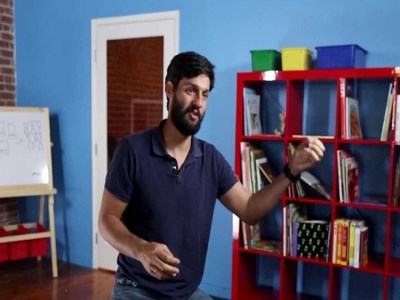 Earlier this week,
The Educator
reported
on the rise of AltSchool, a network of "micro-school" communities in the US that are preparing students for the future through personalized learning experiences.
AltSchool, which is now accepting applications for the 2016-2017 school year, is one of many examples that show how the face of education continues to change.
This change largely involves a technology-driven approach to education coupled with self-directed learning, but is this transformation of the traditional learning environment really improving student outcomes?
The staff at AltSchool recognises that their mission to prepare students for the world that awaits them remains a work in progress. However, through being responsive to change and keeping up-to-date with the latest in cutting-edge pedagogy, the school has managed to sustain its growth and credibility.
This, they say, is something other schools should be paying more attention to.
AltSchool founder Max Ventilla – who is also a former Google executive – told
The Educator
that schools today had become "structurally resistant to making changes" and that this was a problem if educators wanted to prepare the current generation for the world that awaits them after school.
"The amount of change that today's generation is going to experience in their professional, personal and social lives, is unfathomable," Ventilla said.
"We know we can no longer predict what that experience will be like a few decades. This was not the case when our parents were in school.
"So the best thing we can do is to create a school model and ecosystem that is capable of making change, so that it can iterate along with the outside world and schools won't constantly be playing catch-up."
AltSchool's founder, Max Ventilla, put the school's success down to a "new form of personalized education". This, he said, allows teachers to assign more projects to high achievers and spend more time on concepts that are causing problems.
"We are already seeing our personalized approach show tremendous results in reading, where most students score much higher than their peers. The reason is that personalization applied to reading is essential to helping them improve," Ventilla told
The Educator
.
"With reading, the key is to always challenge students to reach a level above where they are currently reading – and you simply can't do that as a teacher if you're not able to spend the time or have the data needed to truly understand each child's needs individually."
Ventilla added it was a matter of technology being combined with an approach that supports personalization, and able to do a lot of the "quantitative heavy lifting on the back end so that teachers get more qualitative time on the front end".
This integration of technology into effective pedagogy is often referred to as '21
st
century learning'. However there is more to it than that when it comes to making a genuine impact on student outcomes, says Maggie Quale, AltSchool's head of media relations.
Quale told
The Educator
that while AltSchool has received a high degree of interest from educators around the world, the school must continue to develop, tracking and quantifying student outcomes before global expansion begins in earnest.
"Before we can look to international expansion, we have to improve the running of our schools to the extent that we can credibly say to others 'AltSchool can enable you to be transformatively better," Quale said, adding she expected this goal to be reached in "about 2-3 years".
To achieve this end, the school is relying on the "satisfaction data" it collects through the comprehensive programs it runs. The data is collected from students, parents and educators on a weekly basis, helping the school track its progress.
"Unlike most businesses and organizations, schools don't look to their 'users' satisfaction as a meaningful measurement of the service they provide and as a mechanism to make real-time and necessary change," Quale said.
"On standards based progress, we aggregate many different measures together in something we call Learning Progression. This involves standardized tests and formative assessments from teachers related to daily student work, student reflection and third-party data."
Quale said this gives teachers and parents "a much richer understanding" than a letter grade or test score can on how students are doing across dozens of subject and functional areas.
"Our students also take the Measure of Academic Progress (MAP) test three times a year," she said.
MAP tests are an adaptive test based on common core standards that match each student's skill level.
"These tests provide teachers and parents with a quantitative basis for how they are progressing academically, and how they track in comparison to national and international averages," said Quale.
"We're a little too young yet to start releasing test scores publicly; however I can say that in our first year with multiple schools, students faired as good as or better across the benchmarks compared to other private schools."
As for how AltSchool might influence the way other schools around the world are run and operated in the future, Quale was cautiously optimistic. She said that while the education landscape appears to be changing rapidly, the truth was that "things move very slowly in the education space".
"Even ten years from now, I would expect that the majority of American schools to look pretty similar to today. However when we look 15-20 years out, we have the potential for greater transformation in the education space," said Quale.