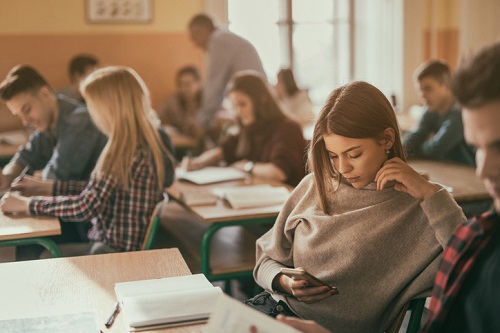 Australian schools have access to world-leading wellbeing resources but need support to implement and integrate them effectively in their local environments, according to an internationally recognised Australian expert in child mental health and wellbeing.
Head of Health Promotion and Education Research at the Telethon Kids Institute in Western Australia, Professor Donna Cross warned schools against turning to quick-fix "off-the-shelf" programs to address student and staff wellbeing.
"Schools need to invest in the implementation of a whole-school approach to wellbeing to make sure they get the benefits because it's like a medicine, if you don't get the right dose, you don't get the effect – insufficient implementation can sometimes lead to more harm than good," she said.
Professor Cross is currently leading an intensive two-day (March 12-13) wellbeing workshop in Brisbane hosted by Independent Schools Queensland (ISQ) for leadership teams from 34 Queensland independent schools. This follows a similar event in 2018 attended by staff from more than 30 independent schools.
In late 2018 the Federal Government released the Australian Student Wellbeing Framework and national school-based mental health program called Be You to guide and support schools.
ISQ executive director, David Robertson, said independent schools placed a high priority on student and staff wellbeing as evidenced by the more than 200 educators who have attended Professor Cross' workshops over the past two years.
"Research has shown 50 percent of lifetime mental health problems are identified in children under 14 years of age," Robertson said.
"Implementing a comprehensive approach to wellbeing involving prevention, early intervention and targeted support, is a shared responsibility between schools, trained clinicians and community health organisations," he said.
Professor Cross said: "caring for children's wellbeing" was no longer seen as a "soft, nice to have", but as an essential component of an holistic education.
"There is now much quality empirical evidence that clearly shows the positive impact children's wellbeing has on academic outcomes and vice versa," she said.
"We also now have genetic-based evidence – epigenetics, which is the way genes are expressed by our interaction with the environment – that help us to understand why it's important to invest in the wellbeing of school communities."
Professor Cross said research had shown "the quality and quantity of reciprocated friendships" were more important to a person's wellbeing and long-term health outcomes than other factors such as physical activity and eating well.
She said the positive relationships teachers and students build inside the school gate benefited them both.
"The most important minimal action every teacher should be taking on in their school to improve their own and children's wellbeing is to know every student as much as you can – know their name, know something about them and ideally know something that other people don't know. In this way teachers are banking credit in that relationship that they can draw down on later if a student is experiencing any difficulties."
However, Professor Cross said early stage research showed today's tech-saturated children may be lacking some foundation skills needed to build and sustain friendships; such as reading facial expressions, social cues and initiating contact with children they don't know.
She said while friendships had a positive impact on student wellbeing, feeling isolated and lonely could also harm a child's wellbeing.