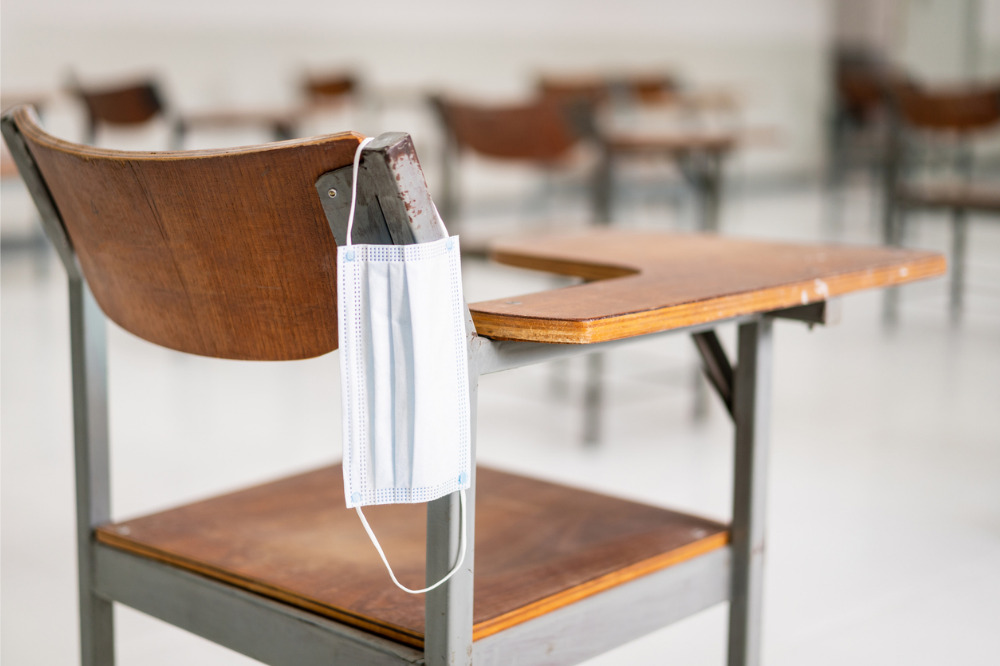 More than 54,000 cases of COVID-19 have now reported across Australia over the last week – an average of 7,809 cases per day – as states brace for a fourth wave of the virus.
Today, NSW Chief Health Officer Dr Kerry Chant confirmed the state was entering its fourth wave after recording 7,350 cases compared to last week.
On Tuesday, a Sydney school sent children home for the rest of the week after a third of the school's staff and one secondary student tested positive to the Covid-19 virus.
"I can confirm we are entering the fourth wave of COVID. The wave is taking off with some trajectory, it will be quite a steep wave and hopefully the decline will be equally as steep," Dr Chant told ABC News today.
"That's why it's important the community takes these protective measures now and I can't stress the urgency — if you're going to get vaccinated do it immediately."
Dr Chant said that while modelling suggests the wave of new cases will start to subside by December, the state is currently in an "increased risk period" and urged people to take protective behaviours.
Despite the insistence of governments that there will not be a repeat of the 2020-2021 lockdowns, the Premiers of Queensland and South Australia have also warned they are entering a fourth wave of the highly contagious virus as new strains emerge and evade detection.
Queensland's government has announced its traffic light system will move from "green" to "amber" as of today to reflect an escalating number of patients in hospital and new virus transmissions.
"We strongly encourage as we move into this fourth wave to go get your vaccination now to ensure you have the most protection you possibly can," Queensland Health Minister Yvette D'Ath said, adding Queenslanders should now wear masks in health facilities, indoors and on public transport.