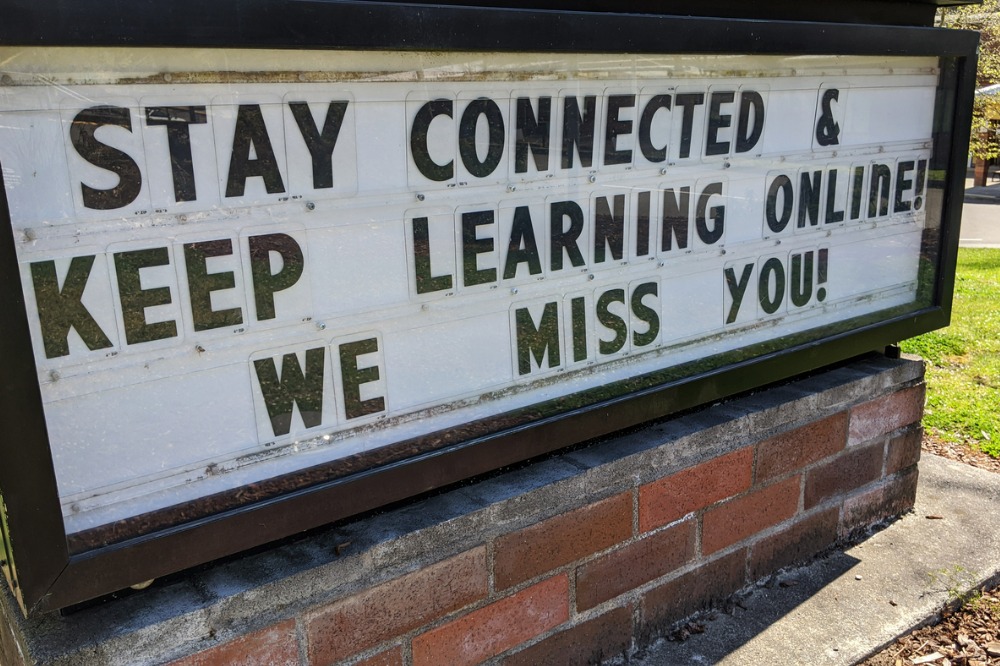 A.C.T students will learn from home for seven days after the Chief Minister Andrew Barr announced a snap lockdown.
The decision, announced in a 12.15pm press conference this afternoon, was made after a case of COVID-19's Delta strain was detected and confirmed as being infectious whilst in the community. It is understood that there are more than 3,000 close contacts of the positive case.
The Territory has managed to avoid a positive case of COVID-19 for more than a year now. The last COVID-19 case the ACT recorded was in July 2020.
"If you can keep your children at home, you must keep your children at home," ACT Education Minister Yvette Berry said.
"If you are an essential worker, if you are experiencing vulnerability, or if for some other reason you can't keep your children at home, then your children can still attend the local public school."
Berry said public school teachers will spend this period of time moving and planning for and transitioning to remote education, should they be required after this initial lockdown period.
"This means that normal schooling won't happen during this week."
At this stage, it is unknown whether the new ACT COVID-19 case came from NSW, but the Delta variant has been detected in several regions far outside the Greater Sydney LGA where the latest outbreak was first detected on 16 June.
ACT Chief Minister Andrew Barr said the Territory is facing its most serious public health situation in more than a year and that more cases are expected in the coming days.
"The lessons we learned are that immediate and significant public health responses are needed to get ahead of the Delta strain," Barr said.
"So, from tonight, Canberrans should only leave their homes for essential employment, healthcare, getting vaccinated, buying essential groceries and supplies, providing essential caregiving services, and getting one hour a day of exercise."
Wendy Cave, co-president of the Australian Capital Territory Principals' Association, said school heads are being supported well by the ACT Education Directorate.
"We do consider ourselves fortunate, as leaders of ACT public schools, to have this time to prepare for the possibility of an extended period of remote learning," Cave told The Educator.
"We know we'll all be doing our best to support the health, wellbeing, curiosity and growth of our children and young people, and supporting families and staff in many ways."
Update: On Friday morning, the Territory's health authorities confirmed that a 14-year-old at Gold Creek School tested positive to the virus. All students at the school, the early learning centre, after school care and the construction workers at the school are considered secondary contacts of the child.