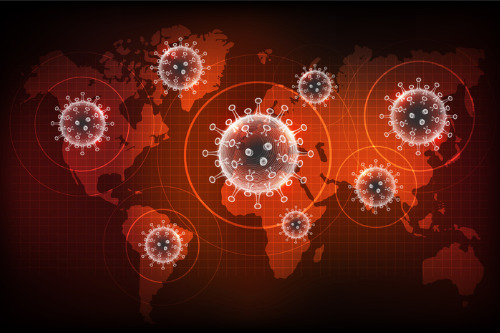 Chief Health Officer Dr Kerry Chant says the NSW Delta strain outbreak now constitutes a National Emergency and that rising cases now threatens other states.
"I have advised the government today that this is a national emergency, and requires additional measures to reduce the case numbers. I am concerned," Dr Chant told media gathered at the government's 11am press conference this morning.
The announcement all but rules out schools returning to face-to-face teaching and learning on July 30.
"There is no doubt that the numbers are not going in the direction we were hoping they would at this stage," Premier Gladys Berejiklian said.
"It is fairly apparent that we will not be close to next Friday."
New modelling from the University of Melbourne suggests remote learning could drag on until the first week of September.
The University's Populations Intervention Unit looked at how soon the current lockdown could end, based on reaching five or less cases of COVID-19 a day and found that this threshold would be reached on September 4, so long as Stage 4 restrictions remain in place until then.
The NSW Premier has repeatedly cautioned that the state's lockdown will only end once the number of cases identified as being infectious in the community "reaches zero or close to zero."
Infectious disease expert, Professor Robert Booy, says the state is now "on the precipice of losing control" of the current outbreak if case numbers continue to rise.
"It's so close. It is still possible to get control over the next week or so," Professor Booy told Today.
"With so many in the community infectious, different chains of transmission, unrecognised chains of transmission, it's a real challenge."