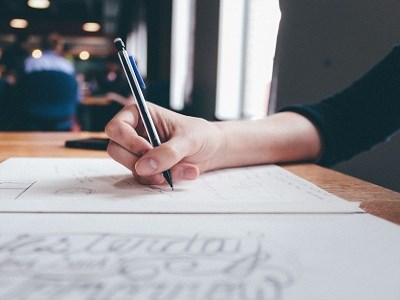 In the last 12 months, Agnes Water State School, located in Queensland, has seen a massive 22% increase in writing standards, as well as a spike in enthusiasm among teachers and students.

According to the school's head of curriculum, Leigh Tankey, the Seven Steps to Writing Success program, a resource currently being used by a third of all Australian schools, has made a significant contribution to this boost.

Tankey said the program contributed towards improved student learning and engagement outcomes.

"I am strongly encouraging all of our teachers to start next year with this process again. We can use it to have a very focused cycle of improvement," she said in a statement.

The programs seven steps are: plan for success; sizzling starts; tightening tension; dynamic dialogue; show, don't tell; ban the boring and exciting endings.
Kathleen Killick, Seven Steps' marketing manager, told The Educator that she has seen "a dramatic increase" in workshop attendance and professional development in NSW schools in the last year due to the increase in state funding and word of mouth.
"Term 1 and 2 Workshop attendance in NSW has more than doubled compared to the same period last year and School PDs are up by 40%. We would hope to see similar increases in other states once the new funding is released nationally over the next ten years," she said.
"The current information suggests that resourcing is a key focus and our program provides both training and resources to assist schools in driving writing improvement."
Killick said the money will also be used to address areas of the curriculum where Australian schools have witnessed stagnation in terms of international performance, adding that writing falls into that category.
This year, Seven Steps is piloting the Track Your Success program which assists teachers in tracking students' writing improvements following the implementation of the Seven Steps program.
Killick said that while this remains in the early stages, there have been similar increases across the board.
"We have also received feedback from many Seven Steps schools regarding the improvements they have seen in NAPLAN data following the implementation of the program," she said.
Killick said the organisation's biggest focus at the moment is its Seven Steps Online, which launched in April last year.
"The website has been positively received by our member schools," Killick said.
"The key aim of this website is to help existing Seven Steps schools in maintaining momentum after the initial implementation phase and to help new schools learn and apply the techniques more effectively in their classrooms."
Lynn Mattingley, a master teacher at Middlemount Community School in Queensland, said her school's Seven Steps Online licence has been invaluable in up-skilling her staff – including many beginning teachers – with the tools to use Seven Steps in the classroom.
"We have used the online course in a variety of ways at staff meeting PD sessions and teachers are able to access the information again, whenever they want," Mattingley said.
Killick said that with over 100 resources, including training videos, classroom PowerPoints, sample lesson plans, downloadable activities, planning and assessment resources, teachers have everything they need to transform student writing.
"New resources are added weekly to keep the content fresh and address the needs of our growing membership base of over 3,500 teachers," she said.