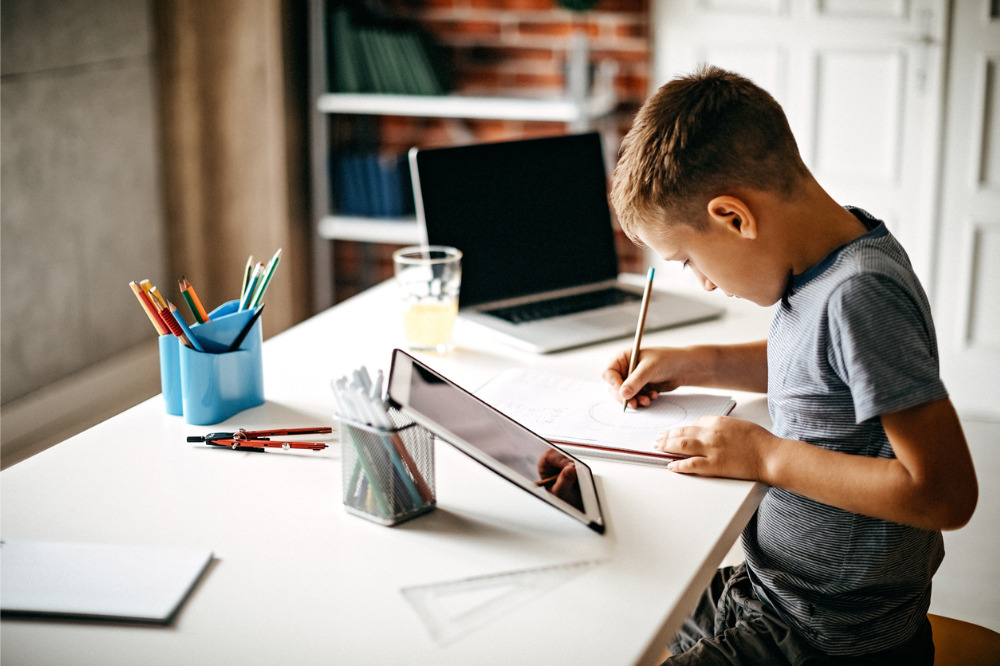 In July, a study of over 1,000 NSW parents of primary-aged children found that an overwhelming majority of parents were satisfied with how their school handled the switch to remote learning.
This is despite a teachers reporting that the experience was exhausting, confusing and debilitating.
Indeed, the pandemic caught teachers everywhere off guard, presenting them with the surreal challenge of delivering a normal education under truly abnormal conditions.
While parents feel that teachers did a stellar job under these circumstances, a new global survey has revealed that 73% of parents believe their child's primary or secondary school was only "partly prepared or not prepared at all" to facilitate remote learning.
The 'Education during COVID-19' study, commissioned by Citrix, also found that parents believed remote learning was implemented "only provisionally" during the crisis.
'An involuntary and unforeseen stress test'
Safi Obeidullah, Field Chief Technology Officer, APJ at Citrix, said the COVID-19 pandemic has forced the education system to undergo an involuntary and unforeseen stress test.
"This in turn has led to new expectations for reliable and consistent technology among Australian parents – in fact, seventy-three per cent believed their child's school was not prepared to facilitate remote learning," Obeidullah told The Educator.
"With remote learning only implemented provisionally during the crisis, only one in four children could learn from home without problems during COVID-19. Meanwhile, one in three parents in Australia had to acquire additional devices, such as laptops and tablets, for their child to continue their education online".
Another key finding from the study was that 11% of parents reported their child had to struggle with persistent technical problems in online classes, Obeidullah said.
"Speaking from personal experience, the main parenting challenge of this time was navigating new and unfamiliar e-learning platforms while also balancing work commitments at home," he said.
"And that's also reflected in the survey: almost half of the parents surveyed (42%) said accessing e-learning offerings was initially incredibly difficult, however became routine after a while">
The study also found that parents identified areas for improvement in the preparedness of teaching staff, not only the technology.
Parents said they hoped for more direct interaction with teachers via video (48%), better organisation of remote teaching (44%) and an improvement in teachers' remote teaching skills (37%).
"It shows that human connection is just as important, even when it comes to remote learning," Obeidullah said.
Obeidullah said workplace technology can contribute to the fulfilment of modern learning objectives as the education system enters a new normal.
"COVID-19 has been pivotal for educators in Australia as parents and students recognise the ways technology can support modern learning. Eighty-eight per cent of parents view technology as a critical factor contributing to a good learning experience," he said.
"Another positive side effect: almost three-quarters of parents observe that their children's computer skills have improved due to online classes".
Obeidullah said given that fact, and the positive overall attitude towards online learning with only 15% of parents thinking it is not a good method for education for their child, institutions should implement a "clear and holistic" strategy where remote and in-class offerings complement one another when society enters into a COVID-safe era.