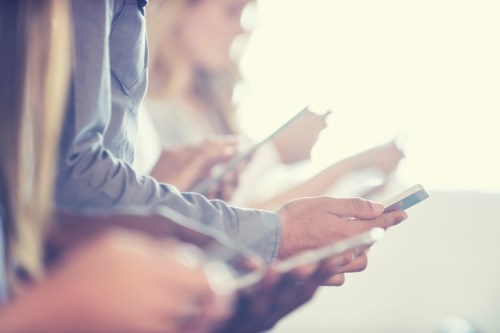 Microsoft has warned that schools' use of technology in teaching and learning is doing more harm than good.
The warning coincides with the global launch of a new book by the computer giant, called 'Transforming Education'. The book, which Microsoft refers to as an "intervention" draws from interviews with education policymakers and researchers around the world.
Microsoft Australia teacher engagement manager, Travis Smith, said schools need to improve the way they use technology, and ensure they use it effectively based on evidence-based research.
"A key message for school leaders is that the wrong technology, or technology that is misapplied in a classroom setting, can actually do more harm than good to student outcomes," Smith told The Educator.
"The first thing schools need to do is to use technology in the best possible way and make sure that it is being applied to effective teaching and learning practice based on educational research – not technology research."
Microsoft's call to action comes weeks after world-renowned Finnish education expert, Dr Pasi Sahlberg, called for smartphones to be banned at primary schools.
Dr Sahlberg said the distraction brought on from using smartphones in the classroom is behind Australia's slide down the global PISA rankings table.
Smith said there are opportunities in the Gonski 2.0 review for educators to improve personalised learning initiatives for their students. However, Smith noted that challenges exist depending on school setting.
"Having been a secondary school teacher of 12 years, I know that the ability for a teacher to personalise learning for 100 kids a day is pretty much impossible," Smith said.
"In a primary school setting, however, this is much more achievable because most of the classroom teachers have 20 or 30 kids they work with per day."
Smith said that moving forward, one way in which technology can help teaching and learning is via the advent of "smarter systems" that allow teachers to avoid crunching student data and assessments themselves.
"Looking at machine learning, AI and some of the cloud-based solutions, systems will be created that can support teachers in making personalised learning opportunities for kids and saving themselves valuable time," he said.
Smith pointed out that the role of AI in learning has "big potential" when it comes to catering for different students' learning styles.
"At the moment, students use textbooks or e-books, but the problem is that they look the same for every learner regardless of their learning style," he said.
"However, in five years, digital textbooks might be armed with all the data about whatever a kid understands, doesn't understand and needs to understand next."
The timing of Microsoft's new book comes two days before the EduTech 2018 event in Sydney, which will bringing together education experts, technology providers and teachers to discuss the increasingly important role that technology plays in education.
Speakers at the event will include Federal Education Minister, Simon Birmingham, NSW Education Minister, Rob Stokes, former Prime Minister, Julia Gillard and Vice-president of Worldwide Education for Microsoft, Anthony Salcito.
Related stories:
How principals can become technology leaders
New partnership aims to 'transform education'
Quality data can enhance teaching and learning – experts