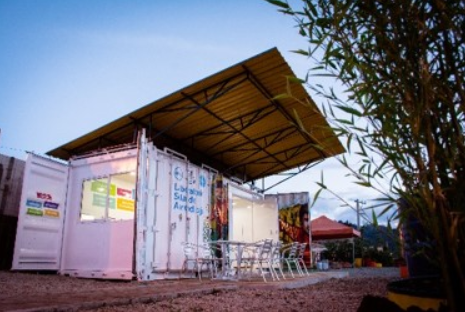 According to the Closing the Gap Report 2020, school attendance rates in the Indigenous community are 82%, 10 percentage points lower than the non-Indigenous population.
Worryingly, that gap widens significantly in very remote areas, where attendance is just 61% and has declined 5 percentage points since 2016.
However, a ground-breaking initiative by a global technology giant aims is tackling this issue by bringing learning facilities to Indigenous youth living in remote areas – and without the need for electricity and connectivity.
On Thursday, Dell Technologies, along with its partner ComputerAid, announced the Dell Solar Learning Labs project in Australia, with the first Lab to delivered to a remote Indigenous community in 2021 and a further five labs to be set up by 2030.
The project turns refurbished shipping containers into classrooms designed to host 25 students at a time providing access to computers and the internet in remote areas without reliable access to technology, creating STEM and other learning opportunities.
With the addition of outside space and laptops, each lab can offer up to 20 people at a time a wireless connection to learning materials.
To provide a comfortable experience, each lab features high-quality furnishings and good insulation from the elements as well as a community space that can be used for training or as an Internet café.
"We know that Year 12 attainment rate for Indigenous Australians decreases with remoteness. The Solar Learning Labs can be delivered where they are needed and are not limited by things such as electricity and connectivity," Angela Fox, Dell Technologies Senior Vice President and Managing Director, told The Educator.
"The focus on STEM is also important. We know that there will be growth in STEM jobs over the next decade and if the events of 2020 have taught us anything, it's that for some, work is no longer a place you go, it's something we do. Consequently, opportunities will no longer reside solely in major cities, we need to ensure we build the skills".
Fox said the Dell Solar Labs Project will also help school systems reimagine what educational buildings look like, and how they function, in the future.
"With the continued evolution of educational buildings, students today may barely recognise the classrooms of old with their blackboards and overhead projectors," Fox said.
"The sudden move to 100% remote learning this year illustrated how central technological access is to learning".
Fox highlighted the growing need to build future-ready classrooms to cater this shift and help to level the educational playing field through access to technology.
"One of the things that I love about the Solar Learning Labs is how they extend beyond the classroom and are being used as community hubs," she said.
"For example, in Colombia, a local NGO turned the Solar Lab into an editing studio after hours, generating funds that are re-invested in the lab".
Fox said this year has shown that the status quo for every aspect of how we live, work and learn has been challenged.
"New ideas and innovation have enabled available spaces for education to be reassessed, or in this case, embracing completely new learning spaces," she said.
"As we think about how to reimagine educational buildings and spaces, it's important to think about alternative spaces and locations [to give more access to more people], the power of technology to connect as well as sustainability, not just in terms of carbon footprint but potentially how these learning spaces can be maximised for the education and local communities where they reside".
The solar system will have a minimum set up of 1.5 KW power including 6x 265watt panels and Lithium ion batteries, but if extra power is needed this can be increased by adding additional panels and batteries.
"Digital access inequalities impact youth living in remote or marginalised communities across the world," Alejandro Espinosa Llano, Computer Aid International's Solar Lab Program Manager, said.
"We believe in a world where everyone should have access to the same opportunities. Our Solar Learning Labs provide the best technology and educational programs to the people that need it most and deliver a message of inclusion and a tool for positive transformation".