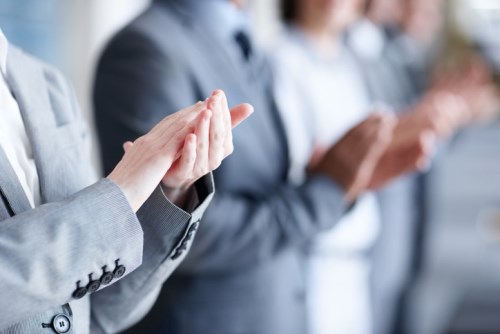 On August 17 last year, more than 500 of Australia's education elite from across the country gathered in Sydney for the inaugural Australian Education Awards, which were presented in 24 categories recognising the work of the schools and individuals making their mark in the sector.
This year, the Australian education sector will again be put in the spotlight for all the right reasons when the awards, and those nominated for them, return to Sydney.
One of the big accolades up for grabs on the night will be the Australian Primary School of the Year (Government) award, a title that was taken out by Meadowglen Primary School, located in Epping, Victoria.
Partnering with The Educator to sponsor this year's award will be Sound Scouts, an Australian-developed app that delivers a user-friendly hearing test for children.
Sound Scouts is currently the only tool of its kind available in Australia validated by the National Acoustic Laboratories (NAL), the research arm of Australian Hearing.
Below, The Educator speaks to Sound Scouts' founder and CEO, Carolyn Mee, about the organisation's sponsorship of the prestigious award.
TE: Can you tell us why Sound Scouts has chosen to sponsor the Australian Primary School of the Year (Government) award?
CM: Sound Scouts chose to sponsor the Australian Primary School of the Year award because the primary school years are critical to both a child's academic and social development and the school that wins this Award will undoubtedly be providing their students with the best foundations to excel throughout life. We felt this award was aligned with our values as Sound Scouts is focused on identifying undetected hearing issues to ensure children can reach their full potential.
TE: Drawing from your work within K-12 education, what do you consider as the key attribute of a successful primary school?
CM: There are many attributes that contribute to making a primary school successful. A strong and supportive community, an engaged and valued teaching faculty, curiosity and a willingness to change and adapt, particularly during these innovative times when new solutions can enable better student outcomes. A successful primary school should also foster a love of learning and offer a safe and inclusive environment that enables every individual (student) to reach their full potential.
TE: In your view, why are awards like this so important for the K-12 education sector in general?
CM: As with all areas of industry it's important that the education sector (K-12) has an established benchmark, for everyone to recognise the schools and individuals who strive to grow, improve, innovate and be 'best in class' for the sector.
TE: Looking to the year ahead, in what ways will Sound Scouts be building on the work it has done in the education space so far?
CM: Sound Scouts will continue to focus on its goal of eliminating undetected hearing issues by ensuring that every child in Australia has their hearing checked around the time they start primary school and ideally again in Year 5, in line with NAPLAN. Hearing issues, left unaddressed, can cause significant academic and social disadvantage so we are working to both raise awareness about the importance of hearing and to encourage schools to adopt Sound Scouts, the evidence-based hearing check, that is now free for all school aged children thanks to the support of Australian Hearing and the Federal Government.