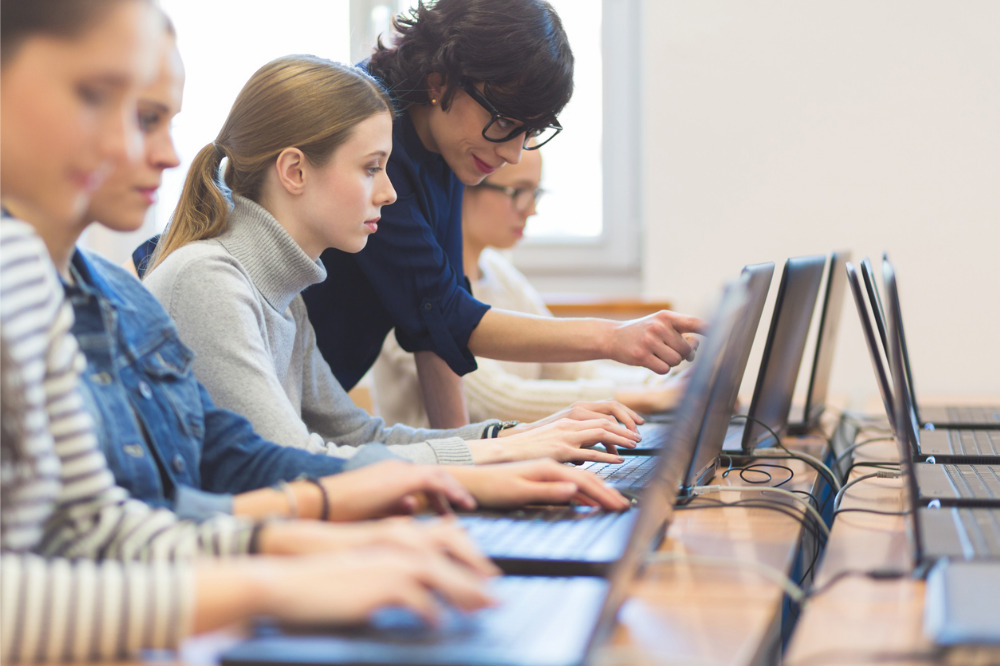 Gaming Invitational – the first of its kind for Queensland students in Years 8 to 12.
St Margaret's has been pioneering the adoption of e-sports in education, providing a safe manner for girls to enter a typically male-dominated space – and this community event in partnership with Team Bliss is another one of its steps forward.
Kerry Daud, the head of faculty for e-learning, research, technology and design, said Girls in Gaming Invitational offers encouragement for more Brisbane girls to take up e-sports in a supportive and inclusive environment.
"The girls will receive professional performance coaching in games, including Valorant, Rocket League and League of Legends, along with wellbeing coaching on a range of topics, including applying performance psychology to gaming sessions, staying safe online and healthy gaming tips," Daud said.
Read next: How schools can take e-sports to the next level
Earlier this year, St Margaret's launched a dedicated gaming room, which boasts eight high-powered computers solely for gaming, Nintendo switch consoles, and an interactive whiteboard enabling students to broadcast and view multiple screens simultaneously.
The school has long recognised e-sports as an official sport among its traditional sports portfolio, allowing girls to train and compete in a number of national and international gaming competitions.
"Our e-sports training and competition days are held at school and supervised by teachers who monitor and support the students' digital wellbeing and positive gaming behaviours," Daud said. "However, we'd love the opportunity for our students to play against more girls and it is hoped the Girls in Gaming Invitational will inspire more girls to take up the sport."
The original version of this article first appeared as a media release from St Margaret's Anglican Girls School.