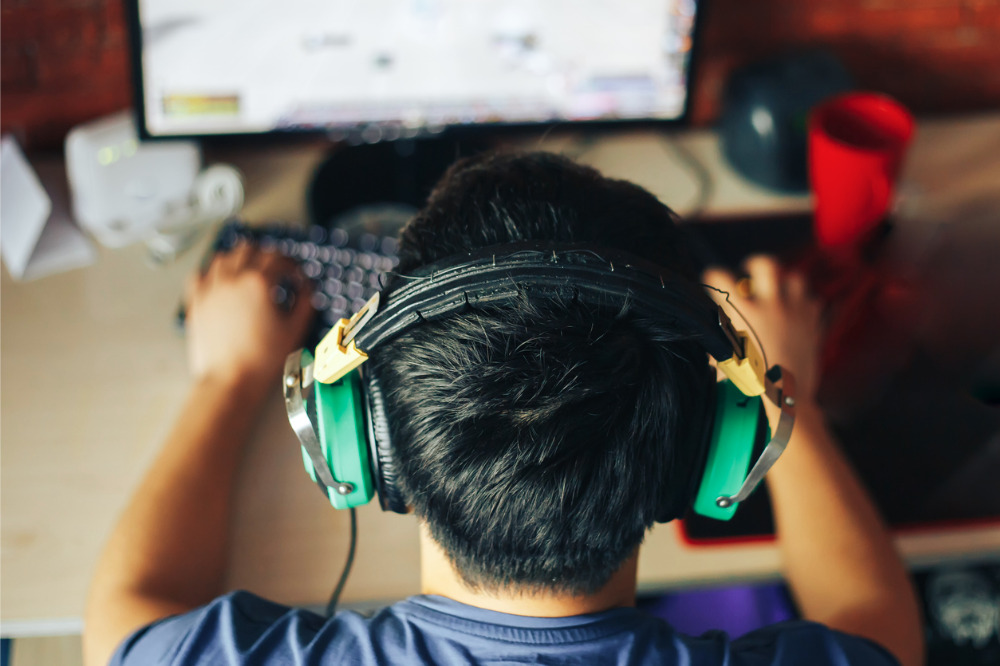 As the world undergoes digital transformation, many of today's youth are increasingly exposed to the perils of cyberspace.
The situation has posed a great challenge to parents and educators who are responsible for empowering young people to become positive contributors to the online world.
A recent survey conducted by the Office of the eSafety Commissioner on how teens aged 12 to 17 manage negative online experience has found that three-quarters of respondents prefer to access information about online safety through trusted channels.
With this in mind, the organisers of Queensland University of Technology's (QUT) high school e-sports tournament have arranged for competitors to receive online safety awareness training from the state's top cyber cops.
Representatives from Queensland police's Taskforce Argos team have been present during the tournament to provide participants advice on digital safety.
QUT's e-sports program hosts a high school league, which apart from giving students a venue for healthy competition, provides them with production experience, and online wellbeing and safety skills training.
Steve Window, e-sports coordinator at QUT, said the tournament is aimed at giving high schoolers a "wholistic approach to education, wellbeing, and high performance."
"Our program sees students mentored by our e-sports professionals, where students participate in competition as players or in e-sports industry roles officiating, streaming, and casting," he said. "The program is about building trust and… links students to dedicated resources and experience such as Task Force Argos and using the eSafety Commissioner's online safety information."
Detective Acting Sergeant Trevor Keenan was among those who shared advise on digital safety. He discussed the importance of practising caution when communicating online and the lasting consequences of negative online experiences.
"Our message to young people who have had negative experiences is know that it is not your fault and help is available," he said. "Nothing is so bad that you can't tell a trusted adult."
The next edition of QUT's High School e-Sports League will be held during Term 3, with registrations opening later this month. The 2022 season will open with trials in Term 4 starting 9 October 2021.