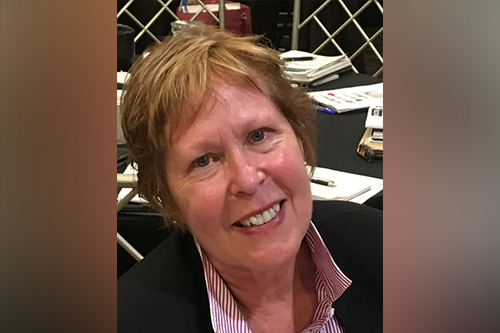 In her time as Teacher Quality Advisor of School Services at the NSW Department of Education, Jean Scott has inspired many beginning teachers for whom she has modelled what it is to be a teacher.
She has been a worthy Recipient of the NSW Minister Quality Teaching Award, Australian College of Educators Quality Teaching Award, and Red Cross Ruby Storey Award.
As an experienced leader within the HALT network, Scott is currently a member of the Q Project Steering Committee Monash University in partnership with the Paul Ramsey Foundation.
Most recently, Scott was named as one of The Educator's Hot List 2019 winners in recognition for her work in driving educational excellence in NSW schools.
"Nelson Mandela said 'education is the most powerful weapon which you can use to change the world'," Scott told The Educator.
"Teachers in Australia are gifted with the responsibility of the care and educational outcomes of Australian Children. This is a great privilege."
Scott said the teachers taking on this responsibility need to be "adaptable, imaginative and innovative".
"Today teaching is centred in strong relational trust between teacher and student," she said.
"This takes the teacher and student on an educational journey of student growth and development, witnessing student perseverance, achievement and reaching their goals. As a teacher 'I cause learning'."
Scott is an experienced school leader within a HALT Network and a member of the Q-Project Steering Committee, led by Mark Rickinson, associate professor at the Monash University's faculty of education.
The Q Project [Quality Use of Evidence Driving Quality Education] is a five-year project to improve the use of research evidence in Australian schools and school systems.
As a member of the Project's steering committee, Scott has been instrumental in helping to achieve this goal.
"This is an exciting time in education for teachers and students," she said.
"The 21st century learning landscape is one of transformation. The teacher's skill in explicitly teaching and structuring the future focused classroom, will support students in innovative ways to learn."
Scott said this learning needs to "flow over" the development of core competencies such as collaboration, digital literacy, critical thinking and problem solving.
"This teaching will help students to thrive in and beyond the classroom," Scott said.