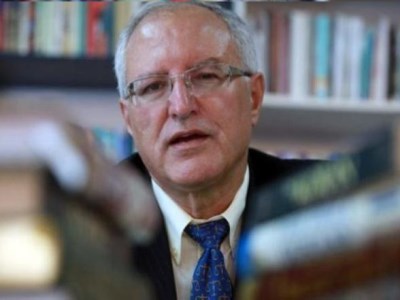 Professor Mohammed Dajani Daoudi, a fellow at the Washington Institute and founder of the Wasatia movement which promotes moderate Islam, says a narrow approach to religious education only fuels Islamophobia and anti-Semitism.
"There is ignorance and people get scared," Daoudi told
The Illawarra Mercury
.
"The image of extremists is power and influence while the image of the moderate is weak. We need to do a better job of empowering the concept of moderation."
Visiting Australia last week, Daoudi spoke at
Monash University
and at a Jewish conference in Sydney to promote a Wasatia reconciliation centre in Australia which would allow people of all faiths to openly discuss their ideas.
Daoudi says a centre in Australia could help address issues surrounding student radicalisation, adding that some Islamic schools, which have been accused of being too hardline, must do more to promote interfaith harmony and understanding.
"Islam is being taught as the only religion – it is not being taught as a comparative religion," Daoudi said.
"We have to have reform, not in Islam but in the way it is being taught."
Daoudi's comments come as the Federal Government plans a
Jihadi Watch Strategy
to raise awareness and education around student radicalisation. However, the plan has been met with scepticism by the
Queensland Teachers Union
(QTU).
QTU president,
Kevin Bates
, told the ABC that the Federal Government's plan poses ethical issues for teachers.
"This is an extraordinary expectation and one that I think most teachers would find abhorrent in terms of the generally nurturing and caring role they perform for students," Bates said.
Like Daoudi, Hass Dellal, executive director of the Australian Multicultural Foundation (AMF) is also convinced that the answer to a more united society lies in education.
Dellal told The Educator that his organisation's
plan
to counter extremism and anti-social behaviour is through the Community Awareness Training Manual (CATM), a nationwide program to educate youth, schools, councils and community groups.
"The program has been designed in a way that can help prevent any anti-social behaviour, whether it's bullying, drug abuse, domestic violence or criminality," Dellal told
The Educator
.
"It can identify the beginnings or behaviours in those areas and act to prevent them."