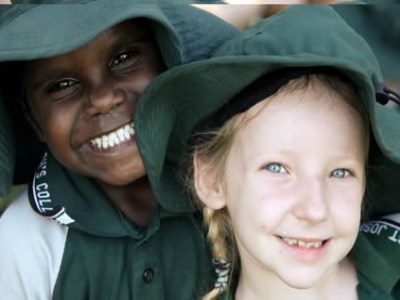 New changes to allow tax-deductible donations to disadvantaged schools heralds the arrival of a "level playing field", says
Australia Schools Plus
chief executive,
Rosemary Conn
.
The development could have a significant impact on changing the funding disparity that exists between schools. Conn believes that the changes will herald a greater "level playing field" in which disadvantaged schools can have equal funding opportunities.
"I think it really puts schools in lower socio-economic areas on to more of a level playing field," Conn told
The Educator
, adding that the changes mean that disadvantaged schools can now start attracting the same funding that private schools have been able to already.
"It will certainly make a contribution to some of the more disadvantaged schools across the country."
Following the passage of a new tax bill through the Federal Parliament last week, the education charity, Australian Schools Plus, (ASP) is now free to accept tax-deductable donations from corporations and philanthropists to disadvantaged public schools.
Conn said that so far the response from prospective donors to the new changes has been promising.
"We've had some great conversations so far. Even today I've had three phone calls from donors in the last couple of hours who have heard about us," Conn said.
"People are calling saying that they've been trying to donate to schools for years, but it has been too hard and not tax-deductable, so it hasn't been appealing."
With the state election just three weeks away, both sides of Parliament have made a string of funding promises to schools across the country.
This week NSW Premier, Mike Baird, and Education Minister,
Adrian Piccoli
, announced $224m of Gonski funding which will be used to help primary school teachers mentor other teachers.
Under the four-year program, up to 1,000 teachers would be replaced for the periods in which they would be allowed to observe and mentor fellow teachers. However, some schools will miss out as there are 2,200 public primary schools in NSW.
Conn said philanthropic donations could cover such a gap, citing a "real recognition" from communities of the "pivotal" role which education plays in the lives of children.
"I think there is a real recognition that education is such a pivotal part of a child's life and can really make a difference, so supporting education is a fantastic way of ensuring that young people are set up for the rest of their lives."